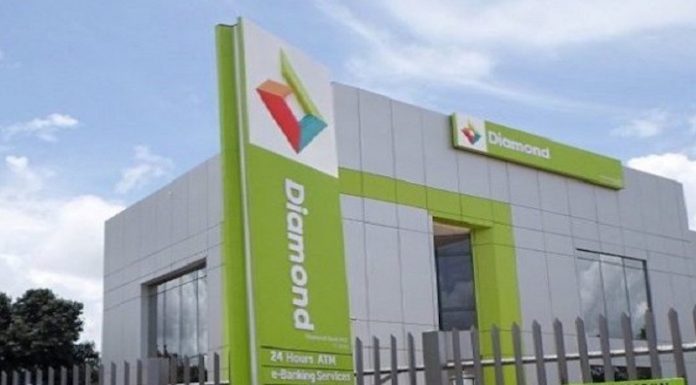 Diamond Bank Plc has supported women who are MSME operators through its 'BETA' proposition.
Financial Literacy is an important step in promoting Financial Inclusion. It is an action geared towards bridging the gap between the banked and un(der)banked. With 70 percent of adult women in Nigeria still unbanked, Diamond Bank sees financial inclusion for women as a goal that must come to fruition.
Speaking recently at an event tagged "BETA Woman BETA Naija," organised by Diamond Bank Plc in partnership with Amazing Amazon in Kaduna, Diamond Bank's Group Head, Agency & Merchant Services, Mrs. Uche Ben-Uzoebo, stressed the importance of supporting women in business.
She said the event was to enlighten the women on the importance of savings; help them understand the value of accessing formal financial services and aid them in planning to meet their financial goals through one of the Bank's Financial Inclusion products – BETA Savings Account.
Several northern celebrities and social media influencers were in attendance.
The event was introduced with a drama/play themed "Your Money is Always Safe in Diamond Bank," which focused on saving wisely through the formal financial sector in a BETA savings to avoid indelible loss.
The women were educated on choosing the better (BETA) way to save.
"Gender is a vital consideration when discussing Financial Literacy. Women are highly capable, prudent and have a strong savings culture. However, they have a harder time achieving this objective than men because they struggle to earn enough.
Ben-Uzoebo said.
She added: "The BETA Proposition seeks to address convenience and access, which are the two major issues cited by many women in Nigeria as barriers to entry into formal financial services.
"With over 700,000 accounts opened – the bulk of them women, the bank is already seeing the positive impact of the BETA proposition."