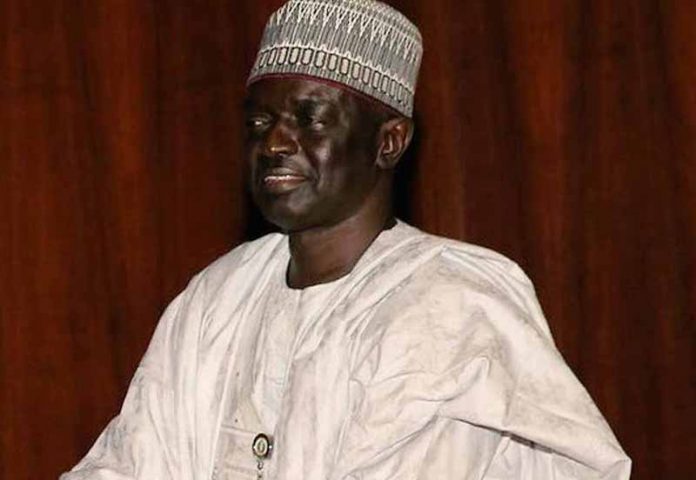 By Udora Orizu
The National Institute for Policy and Strategic Studies (NIPSS), Kuru and the National Organising Secretaries of various political parties such as Labour Party, National Interest Party (NIP), Progressives People's Alliance (PPA), Action Peoples Party (APP), Action Alliance (AA), Hope Democratic Party and Liberation Movement among others, have called for regulation on campaign spending and vote buying in the 2019 general elections.
Mr. Jonathan Juma, Acting Director General, NIPSS at a 'Capacity Building workshop for Political Party Leaders' organised by NIPSS, on the theme, "Regulations on Campaign Spending'' called for the regulation of money spent on election processes.
He said that NIPSS was committed to finding a way of stopping the high amount of money involved in the country's election.
According to him, "It is important that there is a regulation in the electoral act that deals with campaign spending and that's why we decided to enlighten all the relevant officials from all the parties to take a look at these regulations. So that they can appreciate what it represents, so that all of them will comply with the provisions of the law because ignorance is not an excuse in law."
"This will help reduce the influence of money in campaigns particularly in light of the 2019 elections. If political parties accept money from a money bag, he will determine the direction of the party rather than the electorate," Juma said
He explained that, if political parties were focused on ideology, they would mobilise their members and citizens based on what they were able to offer, stating that vote buying was a major hindrance to national development and a function of absence of ideology in political parties.
Also Chief Peter Ameh, National Chairman, Inter-Party Advisory Council (IPAC) said that the high level of money involved in election process would hinder credible candidates from being in power.
The IPAC Chairman stated that if politicians kept spending their personal money in election process, their aim would be to recoup the money spent immediately they were elected into office.
He said, "This high spending must be stopped and properly regulated to manage elections and stop vote buying and inducement of voters so that the best hands could be in government. The new electoral act passed by the national assembly would properly address the issue so that private money does not go into election process."
Prof. Habu Galadima, Chief Operating Officer, NIPSS-Political Leadership and Policy Development Centre (PPLPDC) said that in every election politicians have to spend but this expenditure must be regulated by the law.
"If there are laws regulating campaign spending depending on the office been vied for and the political parties have to be enlightened on these laws. The quantum of money that was spent on the recent primaries was quite heavy and if this was not stopped corruption would continue to thrive in Nigeria."