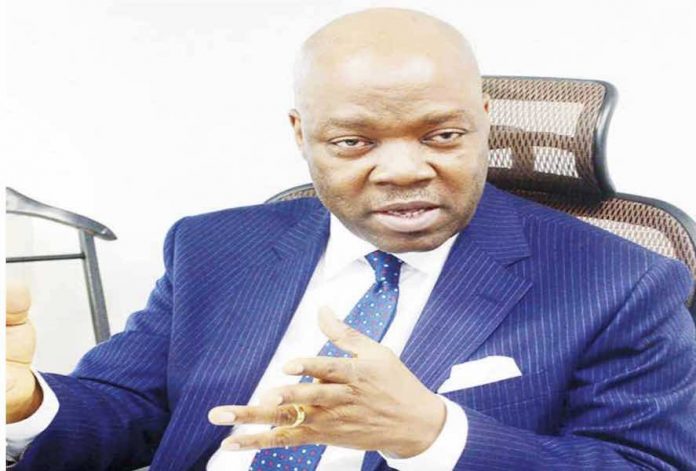 Ecobank Nigeria Limited has introduced zero fees for all transfers done into Nigeria on its newly launched Rapidtransfer app.
The bank's Managing Director, Patrick Akinwuntan, who announced this in Lagos said Ecobank was poised to ensure Nigerians in the diaspora get the best in class remittance service.
"We want to make it easy for Nigerians living abroad to send money to their loved ones at home instantly. Transfers on the Rapidtransfer app are at zero fees from now till 31st January, 2019," he said.
Akinwuntan also reaffirmed that the Ecobank Rapidtransfer app which follows a tradition of leadership in digital banking in Africa was designed to enhance remittances to Africa by drastically reducing cost, while also tackling the long, burdensome and inefficient processes Africans abroad face when sending money to their home countries.
The bank chief urged Nigerians to tell their relatives abroad to take advantage of the new and innovative means of remitting monies home. He added: "Many Nigerians work abroad and financially support their relatives back home. The app is a safe and secure low-cost remittance solution, which ultimately will put more money into the hands of the recipient as there are no charges deducted."
The Rapidtransfer app enables users to easily and instantly send money to any bank in Nigeria. Receivers also have the option of picking up cash at any Ecobank branch. The exchange rates are very attractive and the service is open to Ecobank and non-Ecobank customers.
Interesting features of the app include easy navigation and multi-lingual capabilities. The Rapidtransfer app is available in English, French, Spanish and Portuguese languages. Users can choose how and when funds are delivered to the intended beneficiary, with transparent foreign exchange rates prior to each transaction.