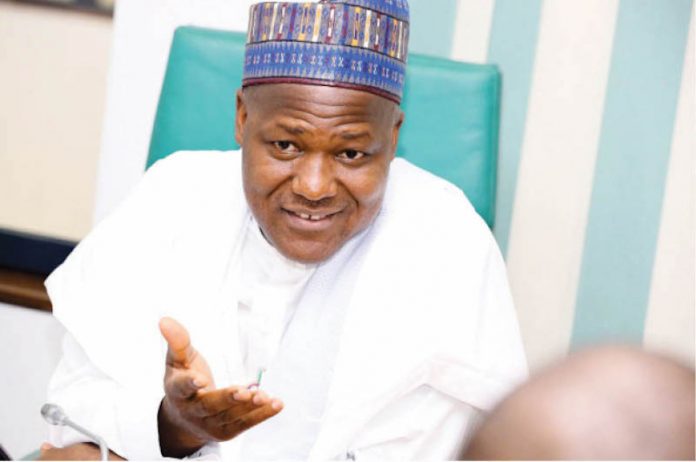 *As lawmakers urge presidency to repatriate stranded Nigerians in Niger
By Shola Oyeyipo in Abuja
Following the reported assassination attempt on Deputy Senate President Ike Ekweremadu, his wife and son, by unknown gunmen, the Speaker of the House of Representatives, Hon. Yakubu Dogara, has charged security agencies in Nigeria to secure citizens against politically motivated intimidation, coercion and assassination.
Dogara in a statement signed by his Special Adviser on Media and Public Affairs, Turaki Hassan, condemned the attempt on Ekweremadu, tasking relevant agencies to work to secure lives and property as the 2019 elections draw closer.
According to him, the incident that took place at Ekweremadu's Apo Legislative Quarters, Abuja residence, points to the fact that nowhere and nobody is safe in the country.
"There is no room for excuses anymore. The security agencies must be alive to their responsibility of securing the lives and properties of Nigerians. This is unacceptable. The Police must ensure that the gunman and all those involved are not only apprehended but brought to justice.
"As the 2019 elections draws closer, it is of utmost importance that the Police and other security agencies deploy intelligence to forestall wanton killings and other violent acts that are programmed to cause fear and panic among Nigerians. These kinds of incidents must be nipped in the bud before they get out of hand.
"I commiserate with the Ekweremadu family and pray that God will continue to keep them safe," he stated.
In another development, members of the House of Representatives have called on the federal government to urgently facilitate the repatriation of 22 Nigerians reportedly stranded in the Republic of Niger, after escaping slavery in Libya.
The lawmakers also tasked the committees on Foreign Affairs, and Interior to liaise with relevant agencies to ensure the quick return of the stranded Nigerians and to also ensure that the returnees are trained in entrepreneurship to enable them reintegrate easily.
The resolution followed a motion by Hon. Balarabe Salame, moved under matters of urgent public importance.
He noted that Economic Community of West Africa States (ECOWAS) parliament recently sent a fact-finding delegation to ascertain the status of stranded West Africans at the International Organisation for Migrants' Camp in Agadas, Niger Republic, where it was discovered that 22 Nigerians were among those stranded there.
"Nigeria is one of the countries with considerable escapees numbering 22, dumped at the International Organisation for Migrants' Camp in Niger Republic", Salame said, adding that "While most of the escapee have devised means and found their ways back to Nigeria, 22 Nigerians are still hanging in the camp with no certainty on how and when they will be repatriated home".
He bemoaned the pathetic living conditions of the affected Nigerians, noting that they are victims of inhuman abuses and that they could go through worse situations if no urgent steps are taken to address their plights.