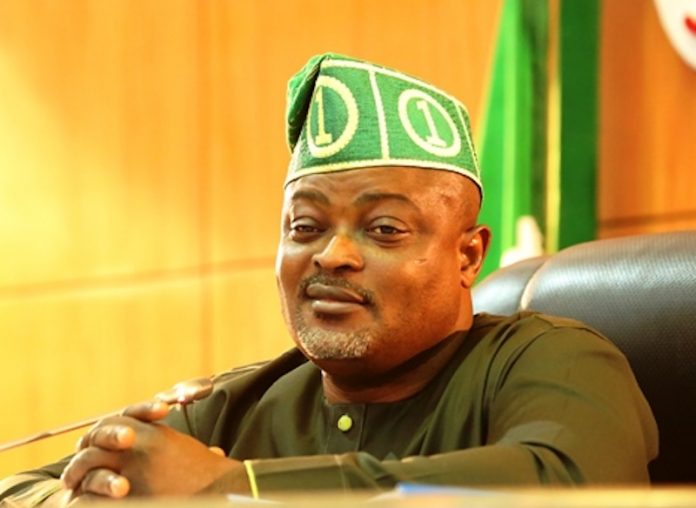 Oladipupo Awojobi
As the stage is being set for Private Sector Partnership (PSP) on waste management in Lagos State to resume work, the Lagos State Environmental Law and nine other laws are currently being reviewed by lawmakers in the Lagos State House of Assembly.
Speaker of the Assembly, Hon. Mudashiru Obasa, disclosed this while addressing journalists at the weekend at Park Inn By Radisson Hotel, Abeokuta, Ogun State during a 3-Day Retreat with the theme "Review of 10 Selected Laws In Lagos State."
Obasa said the essence of coming together to review the laws of the state was to serve the interest of members of the public and create opportunities for them. He added that the review would give the lawmakers an opportunity to do what would be of beneficial to the people.
Some of the laws being reviewed are Public Private Partnership Law, Urban & Regional Planning Law/Model City Law, Public Procurement Agency Law, Consolidated Laws on the Environment, and Transport Law.
Others are Environmental Law (Waste Management), Neighbourhood Safety Agency, Lagos State House of Assembly Service Commission and Energy Law.
"Actually, we have a good environmental law in place but for the fact that we have problems with the implementation of the law does not mean that the law is not good. We are here because people raised eyebrow over some aspects of the laws and we want to see how we could amend them.
"We have brought in people, who have served as commissioners as insiders to tell us what is wrong with the laws and what we need to do. You would realise that we have always been receiving people on protests.
"That we are here does mean we have done something wrong. We should continue to review our laws. It is by going through them regularly that we will prepare our state for a better law. Even if a law was passed yesterday we can come around to review it today," he said.
The Speaker emphasized that there was nothing like Visionscape in the new Environmental Law of the state though he stressed that there are sections in the law that gives opportunity to the executive to operate PPP.
He said: "It depends on the people they brought in if they are capable. In this case there is an attachment in the law that states that they must make recourse to the House if they want to engage a private company which is why we say Visionscape is not known to us because we are not aware of it. We have said on the floor that no money of the state must be paid to Visionscape and I repeated it recently."
The Assembly recently ordered the PSP operators on refuse clearing in the state to go back to work due to the heaps of refuse scattered all over the state.