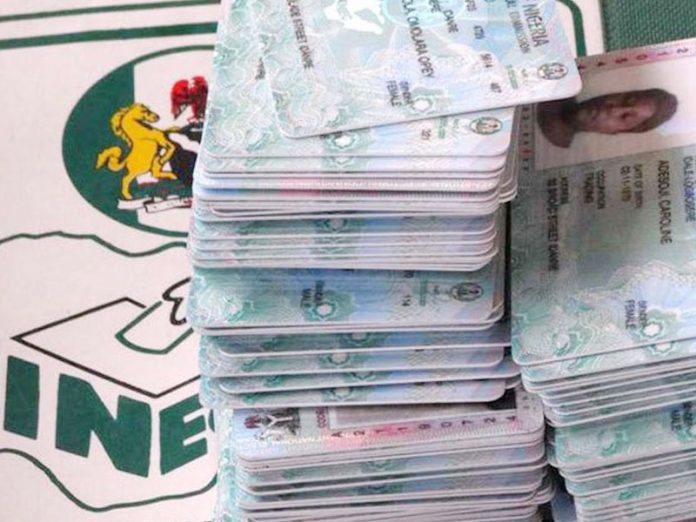 Daji Sani in Yola
The Independent National Electoral Commission (INEC) has expressed concern over the number of uncollected Permanent Voter Cards (PVCs) even as the 2019 general elections are a few months away.
Speaking at a news conference in Yola yesterday, the Resident Electoral Officer, Mr. Kassim Gaidam disclosed that a total number of 288,043 PVCs were yet to be collected out of which 164,409 cards were from 2017 and 2018 registration exercises.
Gaidam appealed to all those who registered to visit the INEC offices in the local government area to collect their PVCs from November 6,
Gaidam said from 2017 to 2018 a total number of 425,252 voters registered adding that the exercise consisted of new registrations, corrections of registration details, transfers, reprint of defaced or mutilated PVCs .
"About two weeks ago, the state office received PVCs for the first quarter of the year totalling 95,085. We therefore use this medium to appeal to all those who registered within that period and have not collected their PVCs to visit our LGAs offices for collection from 6th to 12th November 2018," he said
He also called on the general public to report any cases of underage registration and deaths to the commission in order to retrieve back their PVCs or update the INEC register.
Speaking further Gaidam urged politicians to abide by the rules and respect the guidelines spelt out by INEC in order to achieve free and fair elections adding that only peaceful atmosphere would guarantee a free and fair elections across the country.
He further urged contestants to deploy literate persons as agents to all the polling units during the elections so as to contribute to the electoral process rather than deploying political tugs who will mess up the process.