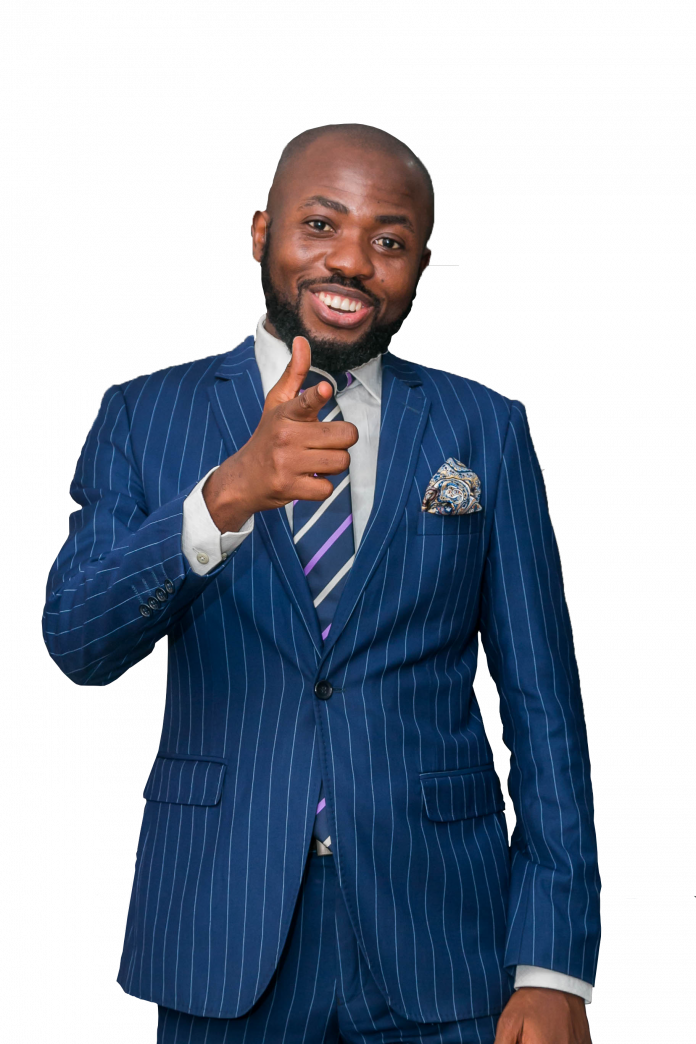 Abiola Salami is an author and motivational speaker, who within less than a decade of mentorship and inspirational speeches has impacted on thousands of people globally. He is recognised as a Global Young Leader. Salami has coached several young people and business executives all across Nigeria and Africa. He tells Tosin Clegg about his empowerment programme coming up in December and a lot more
I nspire people to rock their world
Abiola Salami is a gentleman with a passion to inspire people to rock their world like champions. I'm proudly Nigerian and African and I was raised, bred, buttered in Nigeria and then sold out to Africa and the world to inspire people to rock their world like champions.Everything started with a discovery. Then, I was in my third year in the university, searching for meaning of life and prior to that time, I had read many books and have been exposed to many insights and philosophies about life and it all came to one thing for me that for all of us on earth there is a purpose for why we were created. And we need to find it and start living according to it. Then for me, I used my skills to inspire people. I am the kind of person that could be multitalented but then, I realised you can be that and multi-confused at the same time. I did so many things and I asked myself what to do with all that, then I realised I had to combine that to inspire people to do better.
My Exposures Abroad
Some years ago, I was invited by the administration of President Barack Obama to the US for a US Consulate Programme called IVFLP and that exposed me into a lot of learning as well. One of the schools I can't forget, Right State University, Ohio was one of those places I learnt a lot as well as University of Florida. 
After School, I Worked in Four Thriving Institutions
Despite my discovery that time, I knew I didn't have the requisite knowledge, skills, relationships and swag so I had to go through the process. That's what got me into working with NGOS, HMO, Banking then Consulting. And finally after a decade running all of this I started running Champ full time 1st of December 2012. The beginning days were quite interesting as when you start doing something people don't pay attention to you, thinking you are wasting your time, don't even listen to you when you need support but with full passion to inspire and convince people to rock their world like champions I went head on into it. And it's six years down the lane and things are getting better by the day. 
We Opened Champ City Last year
I have always dreamt of having an inspirational center for people despite your gender and religion. A place were you can come and learn then start to think on a different level. Champ City is going fast and we have training facility there that people that come every now and then to make use of and we also run different programmes which are about 15. We also have a monthly series we run were we bring professionals together, we bring very top people from different industries to come and facilite and the experience has been phenomenal. So far we have engaged about five hundred plus people within a year. And our goal is to have inspired One Billion Champions by Monday 30th November 2026. We started counting in 2016 after we inspired 2.3 Million across 30 countries, last year we inspired 5 Million across those countries and this year we plan to inspire 10 million. 
Our Definition of a Champion 
Is any individual that is committed to using his or her competence, character, creativity, courage and compassion to use to make a difference anywhere in the world, family, industry, community so anybody that has all these are the people we call champions. Our commitment is working with them to develop the skills required to make their commitments work also to providing opportunities as well to make their commitments work. It's one thing to be committed to doing something but another to have all that it takes to get it done and that's the gap we fill for people. 
Leadership Boot Camp in December
It's called Champ International Leadership and Business Boot Camp. The theme this year is 'Exceptional Leadership' which is accelerating the performance of high performing champions Like I said, the target audience are those within organisations who are delivering excellence already. The idea is to engage them so as to increase their level of excellence and we would be privileged to have His Excellency, Professor Yemi Osinbajo, the Vice President of Nigeria who also will be writing the foreword to the book coming out before the event titled, 'You Too Can Become an Exceptional Leader.' Some say leaders are born but we believe anybody can develop the capacity not just to be an ordinary leader but an exceptional leader. We are also having Dr. Christopher Kolade, Mrs. Mosun Bello Olusoga , Dr. Herbert Wigwe (MD, Access Bank), Mr. Jimi Awosika and many others that will be on the faculty. Its a two day-programme with a lot of activities. 
The Passion has kept me going
You need passion as passion is energy. It's also what works for you when nothing else is working. It's also what fuels your vision even when you are seeing something and everyone is seeing something else. Secondly, it's surrounding yourself with the right people. There are many negative people around and I remember in the beginning of this project, there were many people who felt I didn't know what I was doing. So it's important to surround yourself with right people and that's the most important thing I did. Your peers and mentors have to be choosen carefully but I can't but mention Dr. Christopher Koladewho has been a great source of inspiration in encouraging me even when things aren't going well. Also, there is result which is what we are getting from the things we are doing. 
Youths are Leaders
Leaders need to have realistic expectations because statements like 'I want be my own boss' are good to say but when it comes to the reality of it, leaders to know that everybody has a boss. Hunger can be your boss. At times, the bills you need to pay can be your boss. Your responsibilities and more can be your boss. What you need to know is to discover what you are supposed to do and the purpose. Then, grow through, sowing seed to benefit other people and no leader should jump up saying 'I want to start a business.' First, in the place you are now, how faithful are you? Also know that the things you sow are what you will reap. 
Dr. Kolade is the man that met Abiola Salami and didn't meet Champ. I remember I was his account officer and that was the beginning of the relationship and I served him well, which was where we began the relationship. I kept on disturbing him about the things in my mind. At his age – our age gap is almost 50 years – he was patient enough to listen to me and in fact my first book we sort of wrote it together. He has been very available and I think mentorship is more about relationships. Mr. Jimi Awosika is another phenomenal gentleman, Mrs. Mosun Bello Olusoga and a lot more.
Dr. Christopher Kolade is my Biggest Mentor