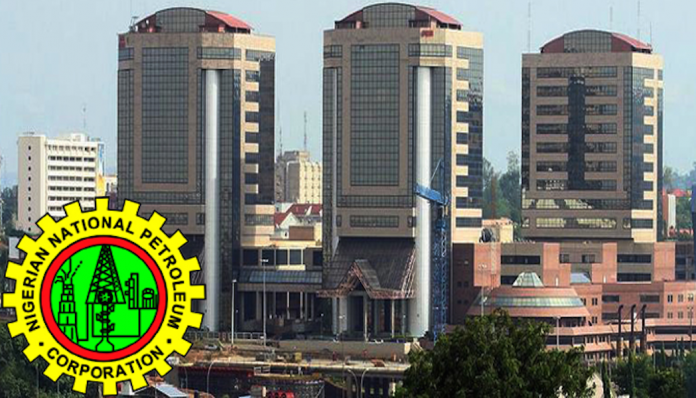 Petrobras to sell stake in Nigerian venture for $1.5bn
Ejiofor Alike in Lagos and Chineme Okafor in Abuja with agency reports
The Nigerian National Petroleum Corporation (NNPC) Thursday said it had signed a six-month crude-for-product deal with BP Oil International Ltd, to supply Nigeria petrol ahead of the upcoming Yuletide and 2019 general elections.
This is coming as Brazil's Petroleo Brasileiro SA will sell its 50 per cent stake in a Nigerian oil and gas exploration venture to a consortium led by top oil trader, Vitol for $1.53 billion.
This divestment is the latest step in the Brazilian state-controlled oil company's debt reduction drive, according to a securities filing on Wednesday.
NNPC said in a statement by its Group General Manager, Public Affairs, Mr. Ndu Ughamadu, that the BP deal was part of the corporation's Direct Sale-Direct Purchase (DSDP) petrol supply framework.
Ughamadu added that the deal would ensure robust supply of petroleum products across the country and especially going into the Yuletide period and elections which are due early in 2019.
According to the corporation, its deal with the BP will cover up to 20 per cent of the total petrol supply under the DSDP arrangement.
It added that the DSDP basically allows it to exchange crude oil with international oil traders for imported petroleum products over a period of time.
The statement quoted the Group Managing Director of NNPC, Dr. Maikanti Baru, as saying shortly after signing the agreement, that the corporation was committed to ensuring that petrol remained available in Nigeria, and would invite new and old players to participate in the industry.
Baru, explained that over the years, BP had demonstrated the capacity and robustness to augment the forecasted petrol shortfall by NNPC, especially as the winter period approaches and as Nigeria's elections get underway early into the New Year.
"As a reliable supplier, we think BP is a brand that we can always partner with. We trust the company and we have a good relationship with it. We also believe in the company's commitment towards the development of local content," said Baru in the statement.
He commended BP for choosing to partner with AYM Shafa, a local oil company, which he said had been expanding its downstream footprints across the nook and cranny of the country.
According to Baru: "BP's partnership with AYM Shafa towards delivering on its DSDP obligations makes it a perfect fit for our plans to ensure that there is adequate supply of products throughout the coming Yuletide and even beyond the election period.
"In AYM Shafa, you are talking of a local company with over 150 retail outlets, depots as well as a good network of trucks nationwide."
Responding, the Head of Marketing and Origination of BP's oil trading business, Mr. John Goodridge, said in the statement that it was a great honour for his company to be trusted by the NNPC as one of its strategic suppliers.
"We are delighted to have the opportunity to work more closely with the NNPC. Going forward, we hope to grow this mutual relationship to greater things," Goodridge said.
He stated that his company has a global network of refineries capable of generating the products to meet NNPC's demands, adding that the objectives is to ensure that over the next six months, Nigeria does not witness any products shortages.
The DSDP was introduced in 2016, as a model carried out through direct sales of crude oil to refiners or consultants, who in turn supply NNPC with equivalent worth of products.
Since its inception, the DSDP model has saved NNPC millions of dollars that would have been paid through demurrage, and also proven to be a major component of its petroleum products supply portfolio which ensures stability in products supply nationwide.
Petrobras to Sell Stake to Vitol-led Group for $1.5 bn
Brazil's Petroleo Brasileiro SA will sell its 50 per cent stake in a Nigerian oil and gas exploration venture to a consortium led by top oil trader Vitol for $1.53 billion.
This development is the latest step in the state-controlled oil company's debt reduction drive, according to a securities filing on Wednesday.
The other 50 per cent stake in Petrobras Oil and Gas BV, also known as Petrobras Africa, is owned by Brazilian investment bank BTG Pactual, which in a Wednesday filing confirmed a Reuters report that it would likely hang on to its portion after previously mulling a sale.
Petrobras, one of the world's most indebted oil majors, had targeted $21 billion in asset sales for 2017 and 2018, but only succeeded in unloading $9.5 billion worth by the end of the first half.
The deal involves a stake in some of two deepwater exploration blocks that are among Nigeria's largest and lowest-cost fields.
Swiss-based Vitol is expected to shoulder the largest part of the investment, spending an estimated $1 billion, according to a Reuters report in June about the oil trader's interest..
Vancouver-based Africa Oil Corp and Delonex Energy, an Africa-focused oil company, are members of the consortium.
Petrobras earlier this year sold a 25 percent stake in Roncador, one of Brazil's largest oil fields, to Norway's Equinor ASA for about $2 billion.
It is also in talks to sell its TAG gas pipeline unit, probably to a group led by France´s Engie SA, for more than $7 billion, although the process has been halted by a Brazilian Supreme Court injunction.