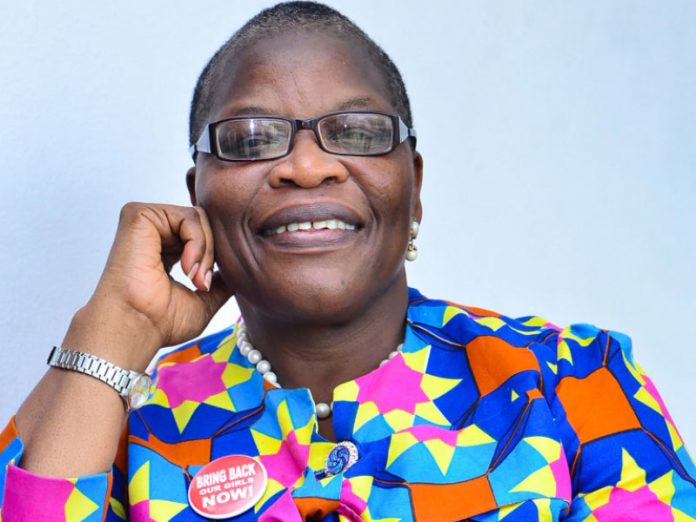 The presidential candidate of the Allied Congress Party of Nigeria (ACPN), Dr. Oby Ezekwesili, has described as 'shameful' the impression being created by the federal government that handing bailout funds to state governors to pay salaries is a focus and an achievement of the President Muhammadu Buhari administration.
Ezekwesili said that a country that hopes to compete and win in the global economy has to think bigger than handing bailouts to sub-national governments to carry out the basic responsibility of paying salaries.
"Four out of every 10 adults today are either unemployed or underemployed, and Nigeria is now the Poverty Capital of the world, with the World Bank confirming that we now have more extremely poor people than India which has a population six times our size," Ezekwesili said in a speech delivered on Monday in Lagos.
"And in the midst of this, the Vice President was celebrating last week at the Nigeria Economic Summit that handing bailouts to state governors to pay salaries is an achievement. What a big shame!" she added.
Vice President Yemi Osinbajo had highlighted in his speech that giving money to states to pay salaries was a major focus of the federal government.
Ezekwesili however, said such bailouts amount to "using a plaster to treat cancer".
"It is short-term escapism that cannot work. With such lazy thinking, it is no wonder that we keep going around in aimless circles under the Buhari/Osinbajo government," the Oby Ezekwesili Campaign said in a statement.
In her Monday speech, Ezekwesili described the Buhari/Osinbajo administration's legacy as one which has presided "over the worst economic recession Nigeria has seen in decades."
Recall that in the buildup to the last general elections, President Buhari, Vice President Osinbajo and their party, the APC, promised Nigerians that their government will "make Nigeria's economy one of the fastest growing emerging economies in the world with a real GDP growth averaging 10 per cent annually."
Instead of a 10 per cent growth, Nigeria's economy contracted by -1.58 per cent in 2016, which was the government's first full year in charge. Last year was only marginally better with a
growth of just 0.82 per cent.
In his Nigeria Economic Summit speech, Osinbajo also said that the federal government has provided for 30 per cent capital expenditure in the budget since 2016.
The Ezekwesili Campaign Organisation said in its statement that, "It is one thing to allocate 30 per cent for capital expenditure, but what is most important is how the budget performed, and we all know that the performance was dismal as usual. Even the minister of finance revealed last month that just about 50 per cent of the revenues projected by the government in the last budget was actualised. That is one more example of an underperforming government."
Ezekwesili urged the electorate to support her candidacy, saying that she is more than prepared to turn around the current trajectory of the Nigerian economy.
"You can trust that when I say that under an Oby Ezekwesili presidency, we will get to work immediately lifting a minimum of 80
million Nigerians out of debilitating poverty, I mean business," she