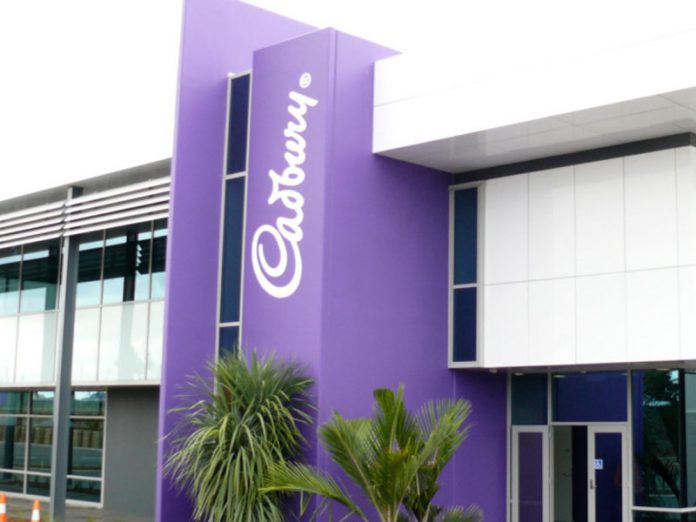 Goddy Egene
Cadbury Nigeria Plc has reported a profit of N172 million for the nine months ended September 30, 2018, compared with a loss of N64 million in the corresponding period of 2017. Details of the unaudited results showed revenue of N26.959 billion, which is an increase from N24.365 billion posted in the corresponding period of 2017. Cost of sales went up to N21.654 billion, up from N18.938 billion in line with rising cost of doing business in the country.
However, the company adopted some cost saving strategies that reduced sales and distribution expenses to N3.380 billion, compared with 3.852 billion. Administrative expenses also declined from N1.589 billion to N1.286 billion in 2018. But net finance cost rose from N102.728 million to N426 million in 2018.
Despite the higher finance cost, Cadbury ended the nine months with a profit of N172 million as against a loss of N64 million in the corresponding period of 2017.
The company had rewarded shareholders with a dividend of 16 kobo per share for the 2017 financial year, a development that was commended at the annual general meeting of the firm held last June.
For instance, a shareholders of the Cadbury, Mr. Emmanuel Popoola , had said it was very encouraging for the company to post profit and declare dividend despite the challenging operating environment.
He had urged the company to work harder in order to ensure enhanced dividends in the years ahead.
Another shareholder, Mr. Oderinde Taiwo, tasked the company to introduce new products in order to increase its market share and bottom line. He said the company should target products that would address health issues like diabetes.
Taiwo also called on the company to look for cheaper means of financing its activities to reduce finance cost, advising the company to consider floating rights issue in the future for fresh capital instead of working for banks.
Chairman of Cadbury Nigeria, Mr. Atedo Peterside, had disclosed that the company was working on some new products, which would be launched at the appropriate time.
Peterside said the company built its business on four key pillars, such as price competitiveness, aggressive route to market initiatives and sustained consumer-driven activations.
He said the company's top priorities in the current year is to sustain focus on quality, drive improvements in productivity and reinforce operational efficiency to maximise its competitive advantage.
The chairman added that the company would drive growth ahead of competition to increase market share within its product categories.
According to him, the company will continue to develop an organisation of high potential talent and sustain aggressive route-to-market initiatives.