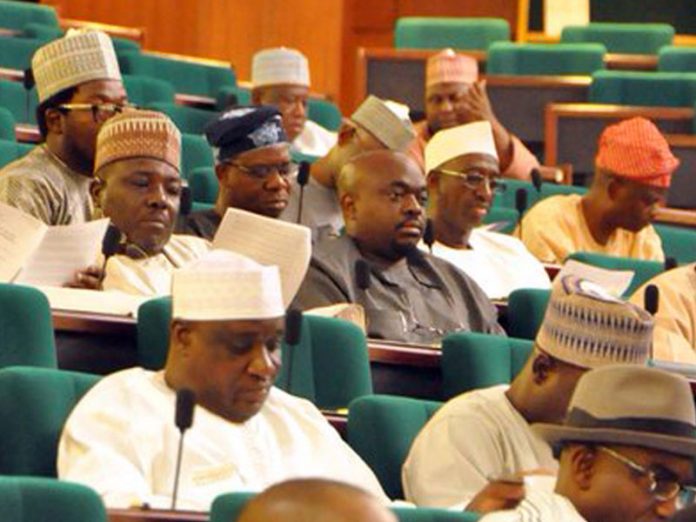 Shola Oyeyipo in Abuja
The Nigerian National Petroleum Corporation (NNPC) has been summoned to appear before the House of Representatives' Committee on Petroleum Resources (Downstream) to respond to an allegation that it granted unofficial approval to a Chinese firm to lift over 80 trillion metric tonnes of Low Pour Fuel Oil (LPFO).
The summon followed a petition by two Senior Advocates of Nigeria (SANs) – Chief Ogwu Onoja and Dr. Muiz Banire, in collaboration with Bola Aidi, alleging in a petition that Nigeria was shortchanged in the alleged shady deal.
Presenting details of the transaction contained in the petition addressed to President Muhammadu Buhari; Minister of State for Petroleum, Mr. Ibe Kachukwu, and the Attorney-General of the Federation, Abubakar Malami, before the committee, Aidi, who represented the lawyers, said their client introduced the Chinese firm to NNPC.
Alleging that NNPC is feigning ignorance of the said transaction, Aidi told journalists that "We are the one that brought the petition asking this august House to investigate what is likely to be the missing fund in the accounts of the NNPC.
"So, we are asking the House to investigate this on behalf of Nigerians, so that we can know whether some people have constituted themselves to sell oil on behalf of Nigeria without remitting the money. It is something that involves monumental sum of the money. It is supposed to last for 30 years and they have commenced lifting and they are still lifting.
Reacting to the allegation, the House Committee Chairman, Hon. Joseph Akinlaja, harped on the need for NNPC and others involved in the alleged deal to appear before the committee to state their side of the story as Nigerians will be interested in what really transpired.
According to him, "All these allegations cannot be proven if all the stakeholders are not complete before this panel. We have gotten letter from NNPC asking for another date to appear. We have also got representation from Duke Oil asking for another date because we invited them too.
"We have not heard from Alkhairi Oil, we have not heard from Mahart Petroleum, So, we are using this medium to inform Nigerians that the Managing Director of Mahart Oil and Alkhairi Oil should appear before this committee here on a date that will be communicated to them, and failure which we will use our constitutional right to compel their appearance because Nigeria needs every kobo for the economic development of this country," he said.
He added that a motion was moved on June 6, 2018 that Nigeria has been shortchanged by agencies of government.
"I do not think it behoves on anybody to refuse to appear before the committee if they have a good case. Therefore, the Alkhairi and Mahart Oil are mandated to appear at the next hearing which will be communicated to them."
"For Duke Oil that has made representation and the Managing Director of NNPC that had contacted us, we will contact them for another date that they should also appear, so that Nigerians will know the truth because when we here heard the figure too we were baffled that the amount that is more than enough for 12 year budget of Nigeria is being taunted, but whatever it is, an allegation is an allegation."