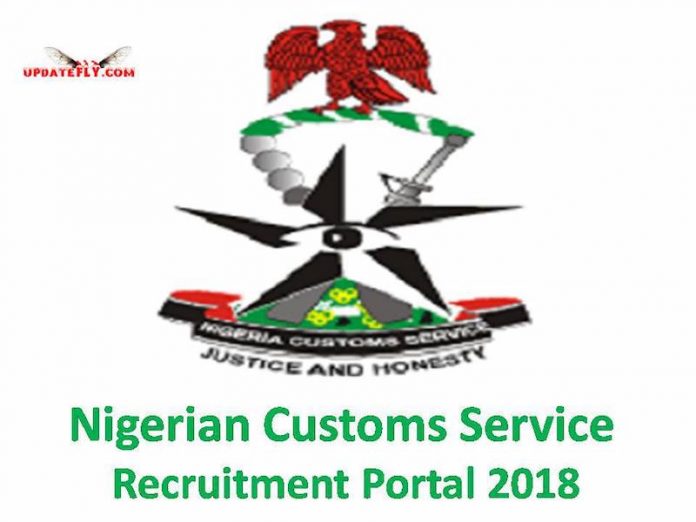 By Laleye Dipo in Minna
The Nigeria Customs Service (NCS) Niger/Kwara/Kogi Area Command has apprehended six suspected smugglers and recorded 23 seizures within the last nine months.
This is even as the command might not be able to meet its 2018 revenue target of N3.7 billion having only generated N1.788 billion with two months left to the end of the year.
However, statistics made available to newsmen by the Area Command on Wednesday, which has its headquarters in Minna, the Niger State capital, showed that the Service generated the highest amount of money between August and October this year with an income of N791,240,411.70k.
The Area Controller, Alhaji Abba Kassim Yussuf, who presented the score card of the Service, said: "We are struggling to achieve the maximum revenue target. It may be difficult, but we will do our best."
Alhaji Yussuf declined to give the identities of those apprehended because "their cases are already before the law courts", saying however that the organisation has enough evidence that would lead to their convictions.
He said the highest seizures made were for one used Toyota Camry car with duty paid value of N3.5 million, 12 bales of second hand cloths with a duty paid value of N430,000, one used Volkswagen Golf valued at N180,000, one each of Toyota Avensis, Toyota Rav 4, as well as 934 (50kg) bags of imported foreign rice with duty paid value of N160,066,700.
The controller also said that one trailer containing unspecified number of smuggled imported rice was seized, adding that the duty paid value of the smuggled item was already being computed.
He also disclosed that most of the smuggled items were through the Banana border in Niger State, the Ilorin-Offa route in Kwara State as well as the Mokwa-Jebba road also in Niger State.
Yussuf reminded Nigerians of the ban on the importation of rice and vehicles through the land borders, stressing that those who violated the law would be arrested and prosecuted.
He said the command had instructions from the presidency to send all the seized imported rice to the Internally Displaced Persons (IDP) camp in the North-east and other locations across the country.
The area commander praised the commitment of officers and men of the command, assuring them that the dedicated ones would be rewarded, while undisciplined staff would be punished.