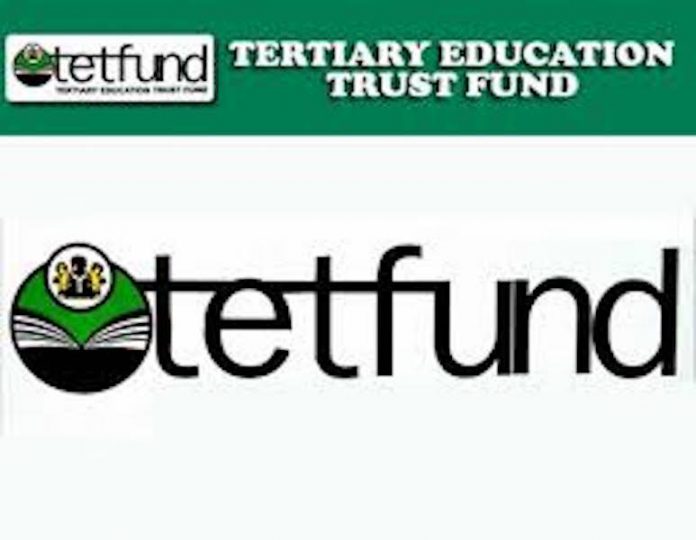 Akinwale Akintunde
A former President of the Nigerian Bar Association (NBA), Chief Wole Olanipekun, SAN has faulted the federal government's discrimination against private tertiary institutions in the distribution and disbursement of the Tertiary Education Trust Fund (TETFund).
According to him, TETFund is supposed to be an interventional measure of the federal government to tackle inadequate facilities in tertiary institutions, adding that the discrimination against private institutions is unconstitutional, illegal, immoral, unjust and indefensible.
Olanipekun, who is the Pro-Chancellor and Chairman, Governing Council of Ajayi Crowther University, Oyo State, made this known at the 10th convocation ceremony of the institution recently.
The Senior Advocate of Nigeria said it is inconceivable and morally unjust for the federal government to keep on restricting the disbursement of funds from TETFund, which primarily come or are generated from collective revenue, to public institutions at the expense of private ones.
He said various government agencies such as the Central Bank of Nigeria (CBN) and the Federal Inland Revenue Services (FIRS) release funds to TETFund as a channel for onward distribution to the various tertiary institutions in the country.
He therefore called on the government to without any further foot-dragging, put a halt to the discrimination. "The grundnorm of Nigeria is the Constitution of the Federal Republic of Nigeria 1999 (as amended), which, by section 42 (1) (a) prohibits discrimination against any citizen of Nigeria in any form or manner through the application of any law, executive or administrative action of government.
"Apart from the fact that section 7 (1) of the TETFund Act is repugnant and inconsistent with section 42 of the constitution, it is inconceivable and morally unjust for the Federal Government of Nigeria to keep on restricting disbursement of funds from TETFund (which primarily come or are generated from our collective revenue), to public institutions at the expense of private ones. At a point in time, the erstwhile Vice-President of Nigeria, Namadi Sambo, was quoted as saying that the federal government would redress the injustice. That promise is yet to be honoured."
Olanipekun also decried the increasing rate at which Nigerian youths are leaving the country in search of golden fleece in other climes.
"As a nation, we must be worried about this unacceptable situation or trend whereby majority of our gainfully trained youths emigrate from the country in droves, searching for their golden fleece in other climes, a good number of which are less endowed than Nigeria; and in the process of which a sizeable number of them turn out to be stewards, housemaids, house helps, messengers, slaves, and sex workers.
"On page 14 of THISDAY Newspaper of Saturday, October 13, 2018 appeared a banner headline screaming thus: '10,000 Nigerians Evacuated from Libya since 2017'. The main story, which was credited to the National Emergency Management Agency (NEMA) centred on the evacuation of 10,000 Nigerians from Libya between April 2017 and October 2018, and among the returnees were 147 adults, four children, 10 infants and one unaccompanied seven-year-old minor.
"It is ironic that while Nigeria does not have sufficient medical doctors to take care of the health needs of her citizenry, a good number of the doctors produced by our universities find their way out of the country for better opportunities. Statistics from the General Medical Council (GMC) UK as at July, 2017 revealed that over 4,765 Nigerian medical doctors are working in the UK as part of the National Health Service (NHS)," he stated.
The senior advocate urged the different tiers of government in Nigeria to urgently address and redress the issues, which he said constitute a time bomb that cannot be allowed to detonate.
A total of 626 students, comprising 339 postgraduates and 287 first degree holders graduated at the convocation. Honorary degrees were also conferred on four eminent, deserving and worthy personalities, three of whom are Nigerians, while the fourth is a devout Anglican from America.
They are Chief Ernest Shonekan, former Head of the Interim National Government of Nigeria and member of the Board of Trustees of Ajayi Crowther University, D.Sc. Business Administration; Justice Babasola Ogunade, retired Justice of the Ogun State High Court, LL.D; Olola Olabode Ogunlana, Nigeria's first indigenous Managing Director of the National Insurance Corporation of Nigeria (NICON), D.Sc. Business Administration; and Mr. Emmanuel Kampouris, an American citizen, Chairman, Board of Trustees of Global Anglican Future Conference (GAFCON) Worldwide and Publisher of the 'Unapologetic Bible Study' and Theological Resources, D.Th.