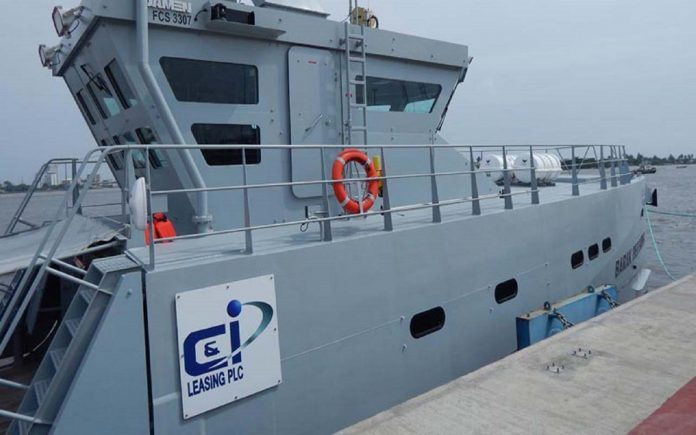 Goddy Egene
C & I Leasing Plc has reported a growth of 25 per cent in profit after tax (PAT) for the nine months ended September 30, 2018. The unaudited results released yesterday showed gross earnings of N19.9 billion, up 15.6 per cent from N17.2 billion, while lease rental income rose to N13.9 billion, up by 17.5 per cent from N11.8 billion in 2017.
Personnel outsourcing income increased by 10.4 per cent to N5.0 billion, from N4.5 billion, bringing net operating income to N5.7 billion, up 8.6 per cent from N5.2 billion.
C & I Leasing Plc ended the period with profit before tax (PBT) of N1.3 billion, up 11.4 per cent from N1.2 billion. PAT jumped by 25 per cent to N1.2 billion, compared with N950 million in 2017.
Speaking on the results, the Managing Director/CEO of C & I Leasing Plc, Mr. Andrew Otike-Odibi said: "The Company recorded an increase of about 15.6% in revenue from N17.2 billion in the corresponding period of 2017 to N19.9 billion in 2018 and a stronger improvement in our profit after tax (up by 25 per cent from N0.95 billion in 2017 to N1.2 billion in 2018) while the group has continued to deliver a healthy performance despite the challenging operating environment. This result was achieved on the back of increased efficiency from all the business units as well as improvement in capacity utilisation of both marine and non-marine assets."
This continued progress of our business units and brands is the result of our dedication to quality service delivery and efficient processes coupled with increased visibility following some successful strategic marketing activities.
As at 30 September 2018, the capital adequacy ratio still stood at 8.9% below the CBN minimum requirement of 12.5% and this is due to the pending conversion of $10 million loan stock from Abraaj which is expected to be completed through 2018 and result in our CAR returning to normalized levels."
He explained that the company's marine business acquired two brand new Tugboats' named 'MV Chidiebube' and 'MV Folashade' with SIFAX Marine Limited under the SIFAX C&I Marine Limited joint venture arrangement.
"We have continued to add new clients to our outsourcing business, with existing client contracts also renewed. We have seen increased demand in HR Business Process requests especially for staff travel and logistics, as a result of which we have closed the right partnerships to aid timely delivery," he said.