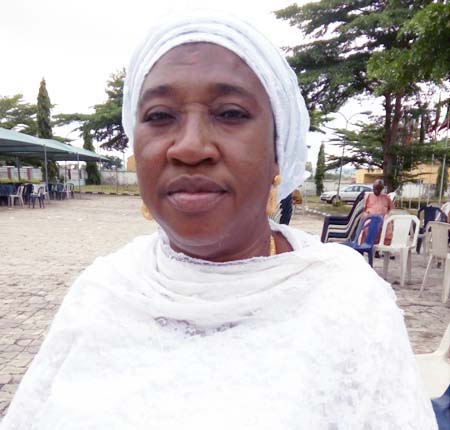 By Laleye Dipo in Minna
A female House of Representatives candidate in Niger State, Hajia Saadatu Kolo, has said that she does not believe in the much talked about libration of women, adding that culturally and religiously women cannot claim equality with men.
Hajia Kolo, who is flying the flag of the Peoples Democratic Party (PDP) for the Mariga, Mashegu, Wushishi, Kontagora House of Representatives seat, said: "Women should be submissive to men especially their husbands."
The PDP standard-bearer, who fielded questions from newsmen in Minna Monday, said as a politician "I always seek the permission of my husband before taking any action".
She advised women seeking election into public offices that they "must struggle to get what they want. Women should not be afraid to go into politics, but they should not say they want to go shoulder to shoulder with men. They should lobby the men to get what they want".
"I did not use money to get the PDP ticket, I lobbied the men and convinced delegates from my constituency that I am better than the male aspirants," she said.
Kolo, who contested the same ticket in 2015 but lost to the All Progressives Congress (APC) candidate then, said: "2015 is already history, if it is the will of God and my people to emerge, I will win the election next year."
The candidate, a former lecturer at the state owned College of Education in Minna, assured the people of her constituency of "quality representation" in the National Assembly, insisting that "I am a woman of integrity, when I want to get something for my people I work to get it."
Kolo was the only woman out of six others that emerged victorious from the PDP National Assembly primary election.