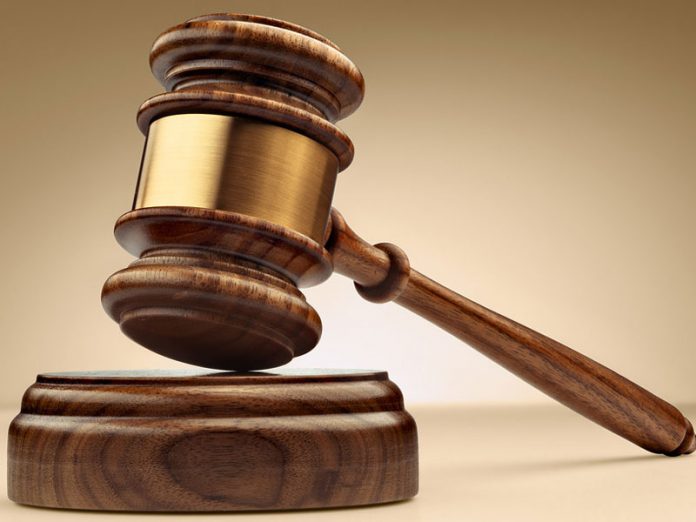 Emmanuel Addeh in Yenagoa
A Bayelsa High Court sitting in Yenagoa has granted an exparte order restraining the Inspector General of Police, the Bayelsa State Commissioner of Police and the Nigeria Police from arresting Caretaker chairman of Brass Local Government Area, Mr. Victor Isaiah.
Isaiah had approached the court to enforce his fundamental human rights after he alleged that no fewer than 20 police officers stormed his residence in Yenagoa in September to arrest him on the orders of the IGP following the eruption of crisis in the council area.
The Presiding Judge, Justice L.M. Boufini granted the order that restrained the defendants from arresting or detaining him pending the hearing and determination of the motion on notice.
Isaiah said the attempt to arrest him was an act of brigandage and that the unidentified armed men, who claimed to be policemen, wanted to abduct him.
He said the act was carried out without prior police invitation or laid down protocol. He also claimed that the armed men came in two buses and a Tundra SUV, which reportedly belonged to an APC stalwart in Brass.
Isaiah noted that he had earlier responded to the invitation of the police that were investigating an incident that resulted in the death of two persons in Brass and that they were satisfied that he cooperated with them.
He described the bid to arrest him as an assassination attempt on his life.
The state governor, Mr. Seriake Dickson had reacted angrily to the alleged police harassment which he described as double standard.
He said while several petitions which had been sent to the police to arrest an APC chieftain in the area were ignored, the Chairman and Tiwei Orunimighe who had recently defected to the Peoples Democratic Party (PDP) had become targets of perpetual harassment by the authorities.