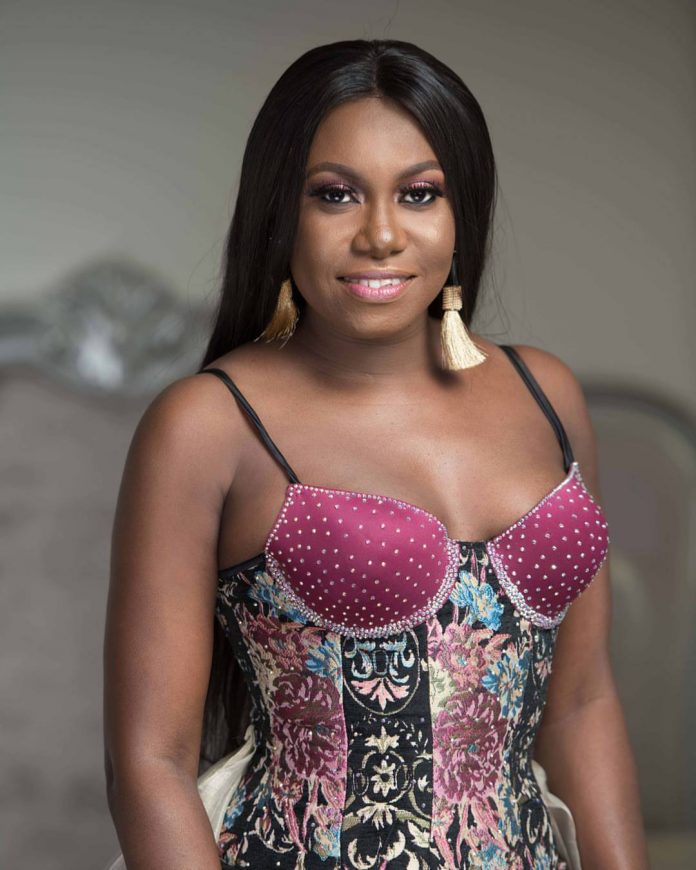 PLUS
Niniola Apata aka Niniola is a singer, song writer and performer. Shortly after a successful showing on Project Fame, she put herself in line and started pushing her music big time, earning her awards, major performances, topping musical charts and more. Niniola talks about her time at Project Fame, upcoming show, her music and a lot more with Tosin Clegg 
The real Niniola
I'm God-fearing and fun to be with, easy going and a happy person who loves to sing and dance. My style of music is simply Afro-House, that is a blend of Afrobeat and House music and obviously done in my native tongue Yoruba. 
Like I have always said, I was so determined that music was for me. So, I was jumping from one reality show to another trying to kick start my career. At some point, I got my own band and we will perform at bars/lounges until I now got into Project Fame. 
After Project Fame, I got myself experience and since then, we have been working. It's never easy but we thank God for where we are at the moment and where we are heading to. Project Fame show was a huge platform, but not a major because the world outside the competition is totally different. But no doubt, the competition played a huge role. My experience on the show was fun, not all the time though, but it was worth it. Living with different people and learning how to survive was fun. 
Each song I put out tells a story. Prior to my debut album, I had about 10 songs, which played a huge role in building me till it was time to release the album. Putting out the album was a huge achievement for me because an album puts you on a certain level. Each song I have put out tells a story. Most times, people think they understand what I am talking about, but 90% of the time, they are wrong. Most times, it's because of the way I twist the Yoruba. 
My music is mostly from experiences. Most of the time, not mine but that of people. I have collaborated with quite a number of people, both local and international and have won awards with those records as well. 
I was 'human radio' in school
I got the name 'human radio' when I was in secondary school. Then, my classmates will come to me at break time and request I sing for them. It was more like a request show. So, if it is a song I don't know, I will go home, learn it and the next day I will sing it. The 'Human Radio Concert' was born out of the fact that I had to look for a way to give back to the fans that have supported me from day 1 and for me, there is no better way to do this than a proper show. Expect an Electrifying Performance on that day. 
The show is a self-funded project by my label, Drumroll Records and My Management Naijareview Limited, but we also got assistance from the Good guys at Monkey Shoulder Whiskey and media partnership from MtvBase, SoundcityTv, PlanetTv, BeatFm, Soundcity Radio, HOTFm, Urban Radio, NaijaFm, Nelson Jack, The Scar Production, Olorisupergal, Cool FM, Wazobia FM, City FM, Kiss FM and Alp360. 
Several artistes will be performing at the show. You will be seeing the likes of Reminisce, Aramide, Mayorkun, Lax, Johnny Drille, Mr. Real, Slim Case, Godwin Strings, Terry Apala, Immaculate, OlaDips, Ric Hassan, Tyson Noir, SOTI and of course my Sister Teni. 
With God I have been able to achieve a lot in my short stay on the scene. I was nominated for the BET Awards, South Africa Music Awards, winning an Afrima Award and other awards. Having two songs topping the charts in South Africa (Maradona and Monini) in the same year, performing on stages around the world and also working with major names such as DJ Snake, I guess I would say God has been faithful. Honestly all that comes from God, because I never really do anything without prayers before and after. So, I will give God all the Glory. 
Inspiration for my creativity  
First, I never like to listen to a beat before I go to the studio. So, the first time I listen is when I am ready to record. First, I vibe and the mood I get determines what I write. Sometimes, it's either personal experience or other people's experiences. Once I like the beat, the rest is history. 
My mentors
God, my late dad and my mother are my mentors. One particular memory that resonates with me is when my late father used to play his records and have me dance to them while he videotaped me. After recording me, he would then play it for his friends. Little did I know that he was preparing me for the life I'm living now.
African sound across borders
I have found a way to make a mark and inspire a lot of lives, being able to take the African sound across borders. When you hit milestones and you are thankful for each day you see, you do not talk about the challenges, you only think about the challenges when they are ongoing but when you pass them, you will be like 'oh thank God,' then you celebrate. Of course, challenges were truly there when I started; I had major challenges with funding my project but then God made a way, my mum was really supportive.
Working with Teni 
Of course, Teni and I will definitely give you guys something. I was welcomed by other people so welcoming her was never a problem, its actually good company. As kids, we used to sing together and do other things but when she travelled out of the country for her tertiary education, we couldn't do all that again. Right now, we still call each other and talk about music every now and then.