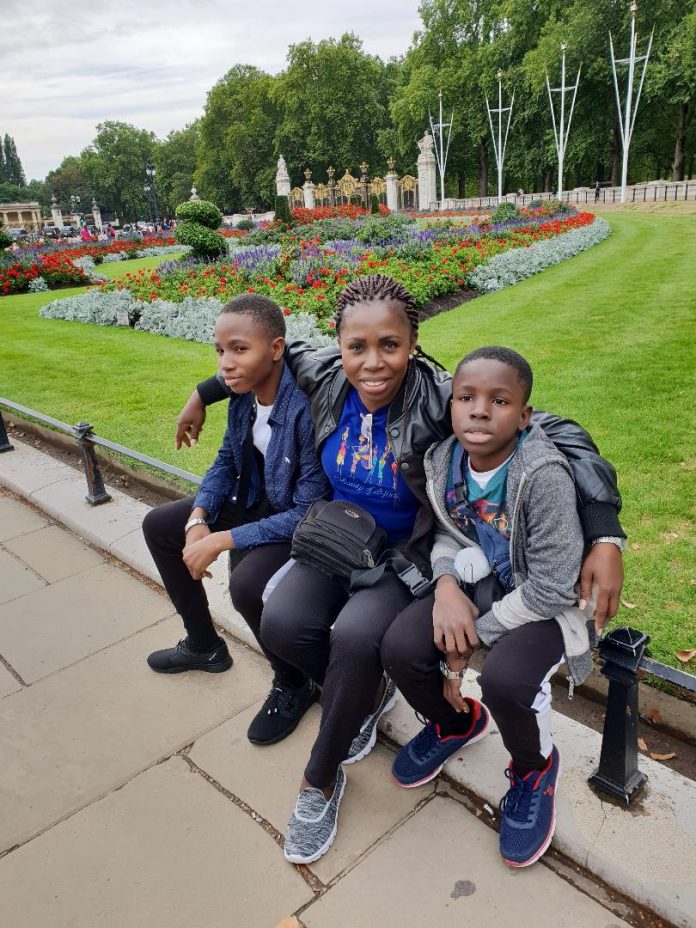 PLUS
Getting this Professor of Development and Mass Communication to grant interview is not always easy because of her multiple roles in the public and private spheres. So, it was a delight to meet her unscheduled and take her on a subject matter extempore. It was easy to get her because of established rapport. Professor Abigail Ogwezzy-Ndisika, the substantive Head of the Department of Mass Communication, University of Lagos, takes Ferdinand Ekechukwu on a roller-coaster journey of her academic trajectory, administrative position, family, beliefs and lifestyle
On this occasion, the subject of the girl child was up on her mind. An opinion she recently worked on for a leading Nigerian newspaper, being a member of its editorial board, had caused a call to the affected family by a duty-bearer.
The editorial had raised concerns about the fate of the girl. Having been involved in gender activities, it is no surprise that her leaning towards advocacy courses for the empowerment and emancipation of women and gender equality is at the core of her being.
And as it would appear, framing such editorial in a manner that elicited positive response from appropriate quarter and as a mark and consequence of social responsibility appears well justified, especially as a Chevening scholar. Prof. Ogwezzy-Ndisika holds M.A. in Gender and Development from the University of Sussex, England.
Prior to her traveling to UK for her study, Ogwezzy-Ndisika was pursuing a PhD at the University of Ibadan. "While doing that, I also got the British Chevening Scholarship. So, I moved on to England to study Gender and Development in 1999/2000, because I have been involved in women and gender activities, feminism and all that. Therefore, it was an opportunity to have formal training in the field.
"So I had to go and spend one year, which was fully funded under the British Chevening scholarship by her Royal Majesty, the Queen of England; and administered by the Foreign and Common Wealth Office (FCO). Upon completion of my M.A. in Gender and Development, I returned and completed my PhD in Communication Arts at the University of Ibadan. When I finished, there were different job offers, even from the bilateral and multilateral agencies but I chose to come to the university. I wanted to get into the academic world," she explained.
Continuing, she asked though rhetorically "And why did I do that?", even when there were job offerings with better pay, even the bank she had worked with before she travelled to England wanted her back. Ogwezzy-Ndiska had worked in the corporate affairs department of a financial institution. "I said, no. Life is not all about money' I want to have a platform that I can use to develop myself and develop others and it is the university that will give me that. Meanwhile, while I was studying abroad, my values changed, it wasn't money again, but development, impact. So, I said the only place I will do that is the university."
However, left with the choice of taking up employment after her mandatory NYSC programme in Katsina or self-indulgence, Ogwezzy-Ndisika followed her dream. Her coming back for a post-graduate programme would require doing a diploma course in Mass Communication first, before her M.Sc. despite her graduating with second class upper honours, as it is a policy in the Department of Mass Communication, if your first degree is not in Mass Communication. While studying for her Master of Science Degree, by divine providence, she met some very good teachers, who acculturated her with the academic system; and while she was about to complete her PhD, the need for more staff lecturers arose. She applied and the rest, she says is history.
By dint of hard work Ogwezzy-Ndisika wedged through and in 2009 was promoted to a senior lecturer. Soon enough, she was due for the position of Associate Professor; she applied and got it. Also, when it was time for her to become a Professor, she applied having met the requirements and she got it. By God's grace, she is the first female appointed Associate Professor and Professor; and the first Female Acting and substantive Head of Department, of Mass Communication, University of Lagos. Ogwezzy-Ndisika has spent about seventeen and half years, and teaches across all levels of study from 100 levels to the doctoral level.  
Her desire to get to the peak of academic was nurtured by her aspiration while growing up. When she was in high school, she was very close to her dad. "I started dating an old man. Who was that old man? My dad! My daddy taught me how to drive…bought wrist watches and perfumes for me… and took me out for occasions and sometimes to have a drink and meals. These are some of the things that go with dating", she said with a wry smile. "In all these, I had it in mind to get my PhD. So, I used to ask my dad: What are the educational stages in getting a PhD? You see, I didn't have any break in my education. So it was my personal desire to get it. Again, when I was an undergraduate, my female lecturers who were PhD holders sustained my desire. As an undergraduate, I did my best and God helped me. Furthermore, all I needed to get to that destination was there – the natural endowment, personal will, and determination and focus. 
"I just pulled through and I didn't have any encumbrances from family; or early marriage and early child bearing and rearing. I decided to complete my education before getting into family life. So, basically while growing up, I had aspired to get to the highest level of academic and my parents were good mentors they kept us in check, shape and direction." The Delta State born academic had her first degree at the University of Port Harcourt where she studied Linguistics.  "To the glory of God, I was the best graduating student in my class", Ogwezzy-Ndisika, said.
A thoroughbred scholar, Ogwezzy-Ndisika holds an enviable academic record from cradle having studied in public institutions all through her life, from being a young school leaver at 12. "Because I had double promotion in one, then from primary five, I latched on to secondary school, having passed my common entrance examination to different schools- Federal Girls College, Warri and Saint Theresa's Girls Grammar School, Ughelli. So, my mum, who was then a school teacher in a secondary school, said, no.  I cannot go . . . that I will not leave this community and go to another one? No way, that I have to stay because I was very young.
'So, be that as it may, they had to copy my aggregate score. Then, you can copy your aggregate. So they copied my aggregate to the secondary school, where my mum was teaching. I sat for schools examination, passed, was interviewed and at the end, I was number two overall for those admitted into class one that year in my secondary school, Abbi Grammar School in Delta State. My desk number was 2A, while Iweanya Sunday who was overall best was 1A".
The third and the only female out of the family of six children, she had due to her late mother's constant in-service training, spent most of her formative years with her late maternal grand-mother at her mother's town, Abbi. From a studious family, her eldest brother, Dr. Victor Ogwezzy runs a thriving private firm; her immediate elder brother Mr. Ernest Ogwezzy is currently a commissioner; her immediate younger brother, Dr. Michael Ogwezzy is law lecturer and an Associate Professor; the fifth order, Mr. Kelvin Ogwezzy, a sailor; and the last born, Dr. Darlington Ogwezzy, is a lecturer in optometry. "You can see that it's like pass on the touch. Fifty per cent of us are teachers and we are all born and bred by teachers. So, those things will account for some of our forensic behaviours; stickler for time, rules, and all that because that was how we started in our formative years… everybody was focused; and those things influenced our lives and you can see the profile of all my siblings. It didn't just come by accident. People were doing the work. My parents really did the work. And God helped them," she enthused.
Having risen to her academic peak in a public institution and pretty much exposed to happenings in the system, what does she think is the bane of public tertiary institutions? She took no breath before responding. "Underfunding", she said repeatedly. "And because of that, there are problems with facilities; staff-students ratio is poor. These are stark realities that are staring at us in the face and we must come with a strategic intervention and plan on how to deal with the issues."
The accomplished and successful mother of two would take no inherent opportunity to change any aspect of her life should it be. In retrospect, she doubts if there's anything she would be willing to change, and so far grateful to God. She reminds one of the aphorism that "godliness with contentment is great gain", which was due largely to her upbringing. As it is with every human, there comes a period of low and high moment. Asked what hers was, the disciplinarian retorts. "Do I really have any high moment?"
The loss of her mum, she declared, was her lowest moment in life. "I was jolted. It was as if the world had come to an end. It was a black Saturday." The turn of motherhood in 2003 was her high moment. "Perhaps I think the day I became a mother and I had my first son. Because it's just like that, and I have to put myself in check and assume my new role as a mother." The scholar of repute believes in the philosophy of – live and let live; and that there's enough space for everyone. Like her late mum taught her, live everyday as if it's your last. And remember, everything you do is a seed; someday, you will reap it.
When she was fairly a young academic, her routine covered one or two domestic chores, but her mum largely took charge of the home front. But now, "I'm not so much involved in household chores. Not that I don't do them, I have competence. I'm a very good cook. I can use traditional and modern kitchen equipment and utensils, including labour saving devices. I can do all household chores. However, due to duty calls, I had to staff domestic chores. In addition, I do a lot of forward planning, because 24 hours is not enough for me now to attend to professional activities. Apart from teaching, I also do community service. As such, I am involved with different professional bodies and associations with the attendant meetings and activities. Interestingly, my little boys are grown up now; and they are in the boarding school, which takes away the burden of routine daily of motherhood. However, whenever they come back from school, I spend quality time with them and I try as much as possible to keep my activities light so that I can have a family-work life balance."
Amidst her busy schedule, the professor of Development and Mass Communication still finds time to relax but mostly with music; most times gospel and classics- the new sounds she still listens to. "You know, I work with young people, so, I listen to them to flow with trends. You know I'm a hybrid." Even, I have my hand held device, and the sound system of my SUV must be good at any point in time. I play very good music and I'm addicted to Nigerian movies – I love them because I can relate well with them and it tells me what really happens in our society. Of late, I have taken to vacations and tourism. Generally, I don't go out much; once in a while, I go to the sports centre for exercise. Usually, my children pull me to the sports centre for walk out. That's how I find time to relax. Then I attend weddings and birthdays sparingly, not all the time."