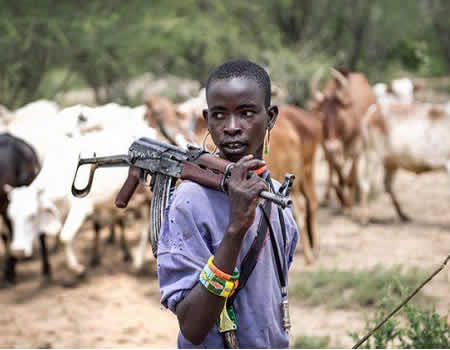 By George Okoh in Makurdi
The Chief Medical Director (CMD) of the Benue State University Teaching Hospital, Professor Terrumun Swende has disclosed that the teaching hospital successfully treated 4,000 victims of the recent attacks by herdsmen on some Benue communities
He said over N20 million was spent on the treatment of the victims and those displaced by the crises in 2018.
The CMD who was responding to questions from reporters, said some of the victims went through major surgeries to remove bullets lodged in their bodies.
He said the hospital was able to handle the influx of victims due to their preparedness to handle such situation.
"When the crises broke out our team were able to handle it quite well because of the quality of our employees. Out of the over 4,000 victims we treated we only lost about three," he said.
He disclosed that the management and the Board of the hospital had entered into public private partnership with a firm, Hospital Assist Nigeria (HAN) for the overhaul of the Radiology Department of the hospital.
 "Under the arrangement HAN Is to repair our static and mobile X-RAY and other machines, as well as our CT. Scan which is in good working condition, and in addition bring other equipment needed in the department, train our staff and run the department for a period of 10 years during which they will be remitting 10 per cent of the money generated to the hospital.
"In addition, we have carried out and implemented promotions up to date. Just recently, the Board approved the promotion of over 300 staff of the hospital, and I am glad to inform you that the Benue State Government has commenced funding of the promotions with effect from August 2018," he explained
He said the management of the hospital has also been able to secure accreditation from the National Postgraduate Medical College of Nigeria, West African College of Surgeons and Physicians for departments whose accreditation had expired or were previously given partial accreditation.
 He appreciated the Benue State Government for paying attention to the teaching hospital