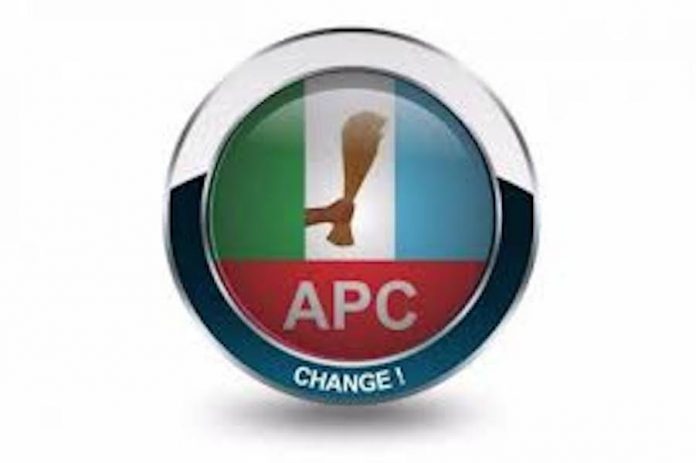 By Laleye Dipo in Minna
The All Progressives Congress (APC) in Niger State Wednesday denied entry to its secretariat the supporters of the senatorial candidate of the party in next year's National Assembly elections, Senator David Umaru.
Hundreds of supporters of Umaru had besieged the secretariat carrying different banners and posters some of them singing and dancing to show appreciation to the party for giving their principal the senatorial ticket for Niger East senatorial election.
The National Working Committee (NWC) of the party had substituted the name of the presumed winner of the Niger East senatorial primary election, Alhaji Sani Musa (313), with that of incumbent Senator Umaru, an action the state governor and party leadership took exception to.
The suppoters moved in a very long motorcade from the city gate traversing the city centre up to the APC Secretariat.
However, at the APC secretariat, they met the gates under lock and key with stern-looking private security men, who formed a barricade in front of the gate.
The entire office complex was also completely deserted apart from the security men.
A uniformed officer of the Nigeria Police Force, who spoke to THISDAY on condition of anonymity, said: "We are not aware of their coming, nobody told us they are coming so we cannot allow them to enter.
"There is no one in the office, only we security men are around."
An embarrassed leader of the Zone B Solidarity Movement, under which platform the rally was organised, Alhaji Kabiru Ibrahim, said he informed the party of the visit, adding that "I'm surprised nobody is around."
Asked who he informed, Ibrahim said: "When I could not get the chairman and the secretary, I informed the auditor.
"We don't expect the whole office to be deserted like this. Eeven if the leadership are not around, the secretariat staff should be available to receive us.
"Our intention is to come and thank them for the ticket they have given us. We will go back and begin our campaign for the general election."
Despite the lockout, the supporters turned the whole issue into a carnival with motorcyclists carrying out various displays while the women among them danced joyfully.