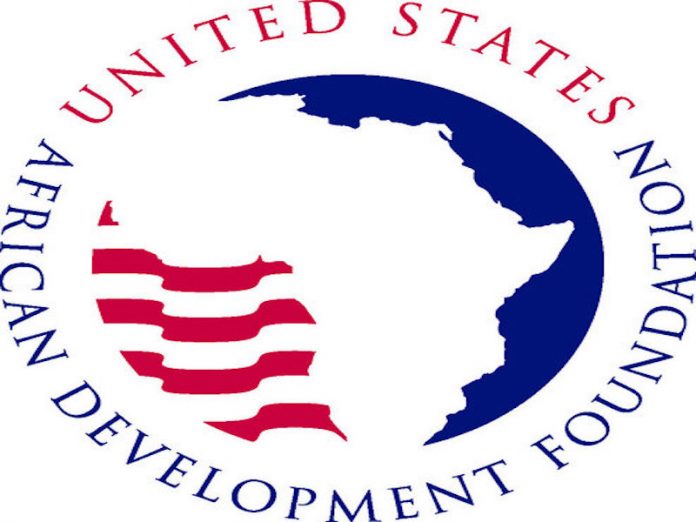 Chineme Okafor in Abuja
The United States African Development Foundation (USADF) has invested $24 million in grants to various multipurpose cooperative societies in Nigeria to boost local enterprises and rural farming.
Speaking to journalists on the sidelines of a conference and mini-agriculture fair in Abuja, the Executive Director of Diamond Development Initiatives (DDI) and implementing partner for USADF projects, Mr Adamu Garba, explained that the funding was mainly to boost the productivity of the beneficiary cooperative societies.
"USADF has invested over $24 million in these cooperatives societies over the years. They are still working in Nigeria and we look forward to getting more assistance from them," Garba said.
He said the purpose of fair was to showcase the agricultural products from the cooperative societies all around Nigeria whose projects were funded by USADF and managed by DDI. According to him, DDI provides further support to the cooperatives especially the farmers on commodity packaging and market entry.
On ensuring food security, Garba added: "If we make concerted efforts in improving agriculture and backing our words with action production will increase."
Garba, also said over 450,000 people have so far benefited from the USADF projects in Africa from which 60 per cent are women. He added that about 70 per cent of USADF programmes in Nigeria have been for developing the agriculture value chain to create impact in improving the livelihood of the rural people.
"I know Danladi Sidi, a rice farmer in Kano state whose yield has tripled because he has adopted improved agronomy practices and followed the technical assistance that has been provided," Garba noted.
Similarly, the United States Ambassador to Nigeria, Mr Stuart Symington lauded the interventions and the local farmers who are improving lives saying: "It is a great honour of my time, of my life in Nigeria to hear of that transformation work that you are doing so much."
In his remarks, President of USADF, Mr. C.D. Glin, who lauded DDI, the rural entrepreneurs and farmers in Nigeria and other stakeholders in the development project, said the organisation has worked in key parts of Nigeria including Kano, Lagos and the Niger Delta.
Glin said: "Everything we do here is led by Nigerians. We have commitment to Agriculture. We strongly believe that one of the key drivers for Africa's success, for Nigeria's success will be in the agricultural sector."
Chairman, Board of Directors of USADF, Jack Leslie, equally said the United States was funding development projects in Africa because the success of Africa is important to it.
According to Leslie: "I know we are seen as helping you to do the things that you do in the communities but your success is our success; your success is very important to the US."
The fair showcased leather works from Zaria, Garri from Ikara in Kaduna State; improved local rice from Kebbi State; refined palm oil, fish feeds among others that that had value added to them including branding and packaging.