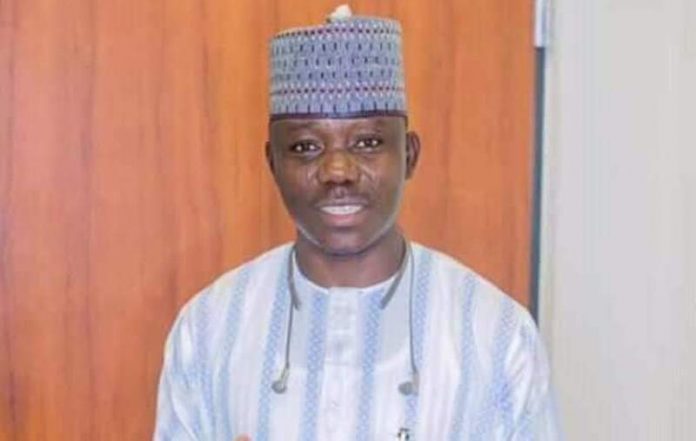 By Seriki Adinoyi
People's Democratic Party (PDP) chairmanship candidate in the recent Local Government election for Langtang North council of Plateau State, Ubandoma Joshua Laven has alleged that he is the winner of in the election which was declared in favour of the candidate of the All Progressive Congress (APC), Nanloh Amos Kparnim, vowing to do everything within the ambit of the law to recover his 'stolen mandate'.
Laven lamented that the mandate given to him by the good people of Langtang North was brazenly subverted as the Kparnim was declared winner of the election by the Plateau State Independent Electoral Commission (PLASIEC).
According to him, this development is totally unacceptable and a complete rape on democracy and its processes assuring his supporters that he will go to the tribunal to seek redress for the injustice done to him.
In a press statement he signed, Laven argued that it is regrettable that governor Simon Lalong who is a direct beneficiary of a free and fair democratic process in 2015 decided to ignore the court injunction of the Jos Federal High Court, restraining him from swearing-in the loser, but engaged himself in an ambiguous adventure.
He added that, "To us, this is abuse of office with impunity by the governor. I want to use this medium to urge my people not to become unruly as a result of the declaration of the loser as winner. It will be pitching brothers against brothers or families against families. Let us not give the enemy the opportunity to divide us; as Tarok, we are peace-loving."
"Plateau is already suffering from unprecedented security challenges. So, anything that will aggravate this present situation is not welcome. Let's all remain peaceful and await the final decision arbiter, the judiciary."
He alleged that the PDP won in 17 out of the18 wards in the Local Government while the APC won in only one, adding that it was at the final collation at the LG headquarters that the PLASIEC Returning Officers disappeared and were not on ground to collate and announce the final results, thus leading to what was earlier announced as inconclusive by PLASIEC.
He said, "To me, I consider this development as an electoral collusion announcing a process as inconclusive and in less than 96 hours, come up with announcement of a winner in the same inconclusive election. This development has created serious concerns on our moral conscience and the survival of our democracy."