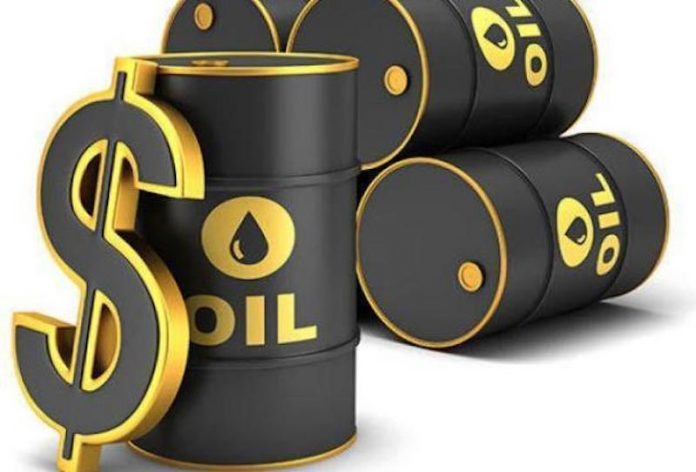 Ejiofor Alike with agency reports
Crude oil price slipped below $80 a barrel yesterday as Saudi Arabia pledged to raise its crude production to curb global outrage over the killing of a journalist, Jamal Khashoggi.
Saudi's pledge to boost output is coming two weeks before United States' sanctions take off on November 4 and potentially choke off Iranian crude supplies.
The kingdom's pledge to increase daily production from 10.7 million barrels per day to 11 mbpd is also seen as part of her efforts to contain the global outrage over the killing of Khashoggi.
Brent crude futures, which hit $86 per barrel last month, were further down 39 cents at $79.39 per barrel yesterday, while United States crude futures fell 45 cents to $68.67.
Several United States' lawmakers have suggested imposing sanctions on Saudi Arabia over the killing of Khashoggi but the kingdom, the world's largest oil exporter, pledged to retaliate against any sanctions with "bigger measures."
However, Saudi Energy Minister, Khalid al-Falih, told Russia's TASS news agency that his country had no intention of unleashing a 1973-style oil embargo on Western consumers, but rather was focused on raising output to compensate for supply losses elsewhere, such as Iran.
"There is no intention," Khalid al-Falih, told TASS news agency when asked yesterday if there could be a repetition of the 1973-style oil embargo.
Top US lawmakers have berated Saudi Crown Prince Mohammed bin Salman on Sunday and said they believed he ordered the killing of Khashoggi.
"This incident will pass. But Saudi Arabia is a very responsible country, for decades we used our oil policy as responsible economic tool and isolated it from politics," al-Falih said.
"My role as the energy minister is to implement my government's constructive and responsible role and stabilising the world's energy markets accordingly, contributing to global economic development."
The Saudi official said that if oil prices went up, it would affect global economy and trigger economic recession. He explained however that with Iranian sanctions coming into full force next month, there was no guarantee oil prices would not go higher.
When asked if the world can avoid oil prices hitting $100 per barrel again, he said he cannot give a guarantee because he cannot predict what would happen to other suppliers.
He said, "We have sanctions on Iran, and nobody has a clue what Iranians export will be. Secondly, there are potential declines in different countries like Libya, Nigeria, Mexico and Venezuela.
"If 3 million barrels per day disappears, we cannot cover this volume. So we have to use oil reserves," he said.
The minister also disclosed that Saudi Arabia would soon raise output to 11 million barrels per day (bpd) from the current 10.7 million, adding that global supply next year could be helped by Brazil, Kazakhstan and the United States.
On October 2, Khashoggi, a critic of the Saudi political establishment, was reportedly killed at the Kingdom's consulate in Istanbul, Turkey.
He was last seen entering the consulate and the Saudis had initially offered conflicting accounts of his whereabouts.
The Kingdom initially said he had left the building unharmed on October 2 but admitted during the weekend, for the first time, that he had been killed in a fight.
Reuters also reported that Saudi credit default swaps, a form of insurance against a sovereign debt default, have shot to one-year highs, reflecting investor nervousness.
United States' sanctions on Iran's oil sector start on November 4 and analysts believe up to 1.5 million bpd in supply could be at risk.
The Organisation of the Petroleum Exporting Countries (OPEC) agreed in June to boost supply to make up for the expected disruption to Iranian exports.
However, an internal document reviewed by Reuters suggested OPEC is struggling to add barrels as an increase in Saudi supply was offset by declines elsewhere.
The outlook for demand next year, meanwhile, is deteriorating.
OPEC estimates demand for its crude will fall to an average of 31.8 million bpd next year, from an average 32.8 million bpd this year.
"The full impact of the U.S.-China trade war will hit markets in 2019 and could act as a considerable drag on oil demand next year," Emirates NBD bank said in a note.
Meanwhile, the International Energy Agency (IEA) yesterday said it was not worried Saudi Arabia would cut oil supply in response to any potential sanctions over the killing of journalist Jamal Khashoggi.
IEA chief, Fatih Birol, however told Reuters that analysts and industry stakeholders must deploy 'common sense' as political developments may impact energy markets.