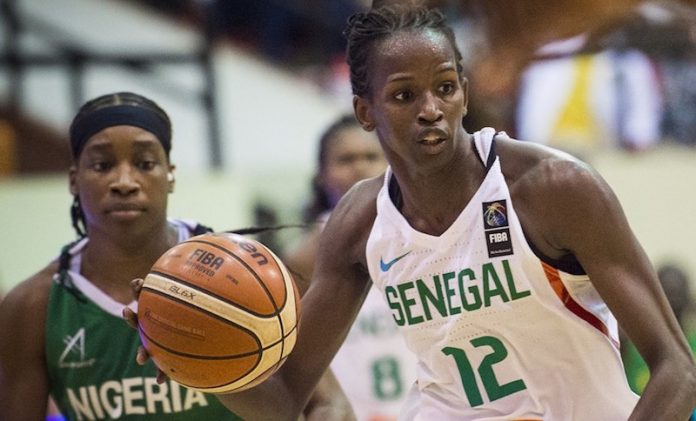 Olawale Ajimotokan in Abuja
Senegal female basketballer legend, Astou Ndiaye has ascribed the success of Nigeria's female basketball team in the world to diversity.
Astou said Nigeria is now a global force in the game because many of its female national team players have dual citizenship by virtue of being born outside the country.
The Tigress ranked as the eighth best team at the recent FIBA Women Basketball World Cup in Tenerife, Spain and raised the bar by becoming the first African team to advance to the quarter finals in a world cup.
The impressive flourish also lifted the team in world ranking as they climbed by 15 points from 34th in the world to 19th in the latest global world ranking. They are the continent's second highest ranking team, behind Senegal in the 17th place.
"If you look at the landscape, a lot of them (the Tigress) grew outside Nigeria and other places as dual citizens. Also many of the kids are able to play at higher level by going to different colleges around the world, where you have top level competition. And when they come back to play for the national team, they improve,"Ndiaye said, while in Nigeria recently for the Power Forward basketball clinic.
Ndiaye, who played in WNBA for franchise teams including Seattle Reign, Indiana Fever and Houston Comets, in addition to representing Senegal at the Olympic Games and Women World Cup, showered praises on Nigeria for the remarkable feat in Spain.
She described the accomplishment of Otis Hughley led team as a giant stride for Africa.
"It is a step forward for Africa because you are talking about reaching the quarter final at the World Cup, which is huge and unprecedented. What we need to do in Africa, not just about Nigeria, is to keep on developing the game. To get to that stage was not a stumble by Nigeria, it is a product of hard work and everybody getting behind the team. In the past, African teams used to be dominated in the first round and we try to beat others in the rankings. Kudos to Nigeria, onward and forward and no going backward," she said.
The retired player said Africa is capable of producing good players of her status in the WNBA only by hard-work, dedication, having in place the right support system and going through the process.
"It is not just only Senegal and Nigeria, there is also a lot of organisation taking place in some other places. I wouldn't say at the top level but the people are trying. I know Mali is doing great things with youths and a lot of few countries are also on the right track".