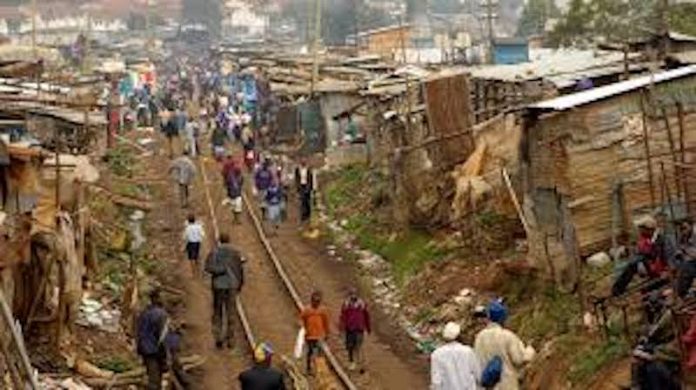 A recent dialogue on the Social Work and Professionalisation Bill currently with the National Assembly has again brought to the fore the need for government to prioritise social welfare in the country as a major step towards addressing poverty and attaining year-2020 Sustainable Development Goal. Martins Ifijeh writes
It is no longer news that Nigeria is the poverty capital of the world, with a report published in July this year by Brooklyn Institution showcasing how the country now has the highest number of extremely poor people globally.
Before now, India used to hold the unfortunate position with about 73 million people said to be extremely poor in a population of 1.324 billion people as against Nigeria's 200 million. But 87 million Nigerians are now said to be in the condition.
The report shows that the number of Nigerians in extreme poverty increases by six people every minute, while the Democratic Republic of Congo is likely to take over the number two spot in the coming years.
With the projection, by the end of 2018 in Africa as a whole, there will be about 3.2 million more people living in extreme poverty, with Nigeria also sharing a major chunk of the number.
Earlier this year in March, the International Monetary Fund had first raised the alarm that Nigerians were getting poorer by the day, saying there was need for coherent and comprehensive economic reforms.
Coupled with the extreme poverty indices of the country, it is established that the nation's human capital spending is among the worst in the world, even as indicators by global development institutions have projected more gloom for the country's future.
For instance, with many Nigerians increasingly not able to make ends meet for themselves, the country has not also been able to palliate their conditions with the provision of basic needs like healthcare, education, social spending, among others, which has consequently led to the country having about the worst maternal and child indices globally, among other poor records.
According to the Commitment to Reducing Inequality (CRI) index put together by Development Finance International (DFI) and Oxfam, and the World Bank's Human Capital Index, HCI, Nigeria's performance on social spending on health, education and social protection is described as low.
For the second consecutive year Nigeria ranked among the lowest in the CRI index among 157 nations based on a comparative assessment of the level of commitment of national government towards reducing the poverty gap.
In a comparison of the value of social spending in Nigeria with other countries, Nigeria placed bottom last on the index, scoring poorly on labour rights and meager levels of improvement in progressive tax policies. Further, the prediction by the HCI, which ranked Nigeria 152nd out of the 157 countries, is that the future would be probably as grim or worse.
It is in addressing these obvious gaps that stakeholders in the country are calling for effective laws to improve social work, as this would consequently help in addressing issues of social exclusion that has contributed to the level of poverty in the country.
Speaking at a two day media dialogue on Social Work and Professionalisation Bill in Enugu recently, organised by the United Nations Children's Fund (UNICEF) in collaboration with the Child Rights Information Bureau, CRIB, and the Federal Ministry of Information, UNICEF Child Protection Specialist, Maryam Enyiazu said research has shown that abuse and maltreatment, for example, can lead to life-long physical and mental health problems and negatively impact boys' and girls' brain development and educational achievement, adding that children with poor brain development were more prone to being poor, but that with proper social welfare and the provision of basic needs, this can be addressed from the root.
She said: "Social workers create protective environments for healthy development and well-being by tackling poverty, reducing discrimination, promoting social justice and providing needed services to care for and support those who need it most.
"Social welfare force will not only help in addressing poverty, but social exclusion, inequality, social injustice, among others."
In a paper titled "Strengthening the Social Welfare Workforce to Better Protect Children and Achieve the SDGs", Enyiazu said that the Sustainable Development Goals (SDGs) cannot be achieved without a strong and locally-based social service workforce.
"Social welfare for children is one of the elements of Child Protection System which plays a key role in preventing and responding to violence, exploitation, abuse and neglect of children.
"Without licensing and an ethical board to regulate and ensure standards, professionalism and accountability of social workers to the public, including to children, will remain a challenge." We must work together to improve protection, health and well-being outcomes for children, youth, families and communities as outlined in the SDGs."
She said social work, as it relates to the vulnerable in which children are a major factor, as well as the elderly and persons living with disabilities, suffers several setbacks which include being under-resourced, underfunded, misunderstood, under-appreciated, lack of regulation, inspection and quality standards among others.
She added that studies have explored the economic and societal impact of childhood violence and neglect as this has led to the loss of 8.9 billion dollars which represents 1.58 per cent of the country's GDP.
While calling for an improvement in tertiary education curriculum, Enyiazu said training and retraining of social workers whom she said are yearning for proper recognition as the call towards social work has become an all comers affair, thereby exposing them to marginalisation and giving the wrong perception that they are poor.
She said: "Children these days exhibit all kinds of negative social attitudes which might not be unconnected to abuse, violence, and neglect. Such have affected their developmental process and brain development.
"Graduates must be seen graduating with the right form of knowledge towards social development. They need training and re- training as research has shown that many are not trained and knowledge used for the work is what they had acquired over a long period of time."
Also speaking, Director of Social Welfare, Federal Ministry of Women Affairs and Social Development, FMWASD, Mrs Temitope Bamgboye, noted that in realisation of the importance of a legal backing for effective and qualitative practice of the social work profession in Nigeria, FMWASD and the National Association of Medical Social Workers of Nigeria, NASOW, and other stakeholders initiated a bill on the establishment of the Nigerian Council for Social Work.
Bamgboye who was represented by an Assistant Director, Ben Okwesa, stated:"The Council is to serve as clearing house for the Social work profession in Nigeria, promote professional standards, improve effectiveness and efficiency and regulate the practice of social work. The bill was earlier endorsed by both houses of the NASS, transmitted to President Mohammadu Buhari for assent.
"The bill was however returned for some clarifications. The identified grey areas in the bill are receiving attention and with strong support from UNICEF and NASS, we are optimistic that the bill will be returned to Mr President for his assent by the NASS before the next political dispensation."
Among concerns of the stakeholders is that there are more non-professionals working in the field than the professionals, hence need for regulation to provide a platform that would allow government to address the social and economic difficulties faced by physically-challenged and indigent citizens. They opined that a strong social welfare workforce strengthened by regulatory mechanism was critical to ensure license, certification and registration backed by political, financial, technical and moral support.