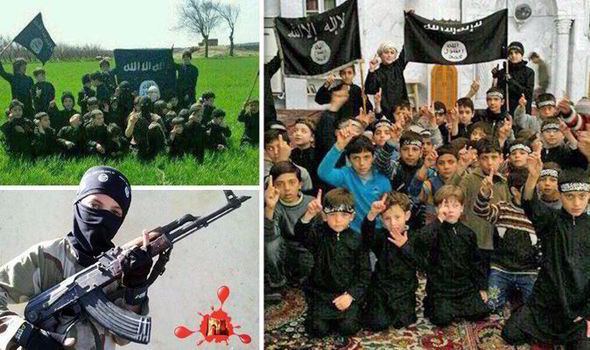 Some 13.2 million out-of-school children in Nigeria are vulnerable as they could easily be recruited into criminal gangs. I want to beg the federal, state and local governments to work hard so that the out- of-school children are not recruited by Boko Haram, armed robbery and kidnapping gangs. Let us work hard to eliminate out- of- school children in Nigeria.
About 69% of the out –of- school children in the north are exposed to the jihadists and threatened by various terror organisations. The situation is that an entire generation of children in the northeast is being robbed of their right to education, an essential ingredient for their future and for the development of the northeast region which for years has lagged behind other parts of the country. Without urgent action to address the lack of access to education, the lives of these children could become locked in unending cycles of poverty. Boko Haram is also a kidnapping group today. Boko Haram has kidnapped some of these out – of -school children and recruited them into the terror group.
For example, in Borno, one of the most affected states, schools at all levels were closed in 22 out of 27 local government areas for at least two years. Public secondary schools in the state capital, Maiduguri only reopened in February 2016 after internally displaced people who occupied most of the schools were relocated elsewhere. Education could have grounded to a standstill even in relatively safe Maiduguri if it were not for some private schools that remained open when state authorities shut down public schools in March 2014.
As schools become targets, children are living and working on the streets — and the government isn't doing much to protect them. The unceasing conflict in northeast has destroyed the institutions meant to protect children. Nearly half of the children aged between seven and 14 years are missing out on school.
Generations of children are paying a heavy price in northeast since 2010. The northeast remains in crisis despite millions of dollars being pumped into globally funded reconstruction efforts and protection for children.
 As children are immersed in this public violence, they are also targeted by ISIS and Boko Haram members who lure them with various techniques. "Sometimes they make parties for children, so if you answer the right question they will give you a present or a mobile phone. They recruit a lot of young boys," said one source. ISIS and Boko Haram send some of its child recruits to military camps to train them on how to handle weapons and fight. Militants provide an incentive to poor families by offering to pay parents hundreds of dollars per month for each child they send, and some of the children are being slaughtered silently. ISIS calls these children, who have been featured in many ISIS propaganda releases, "Cubs of the Caliphate."
Inwalomhe Donald, Benin City