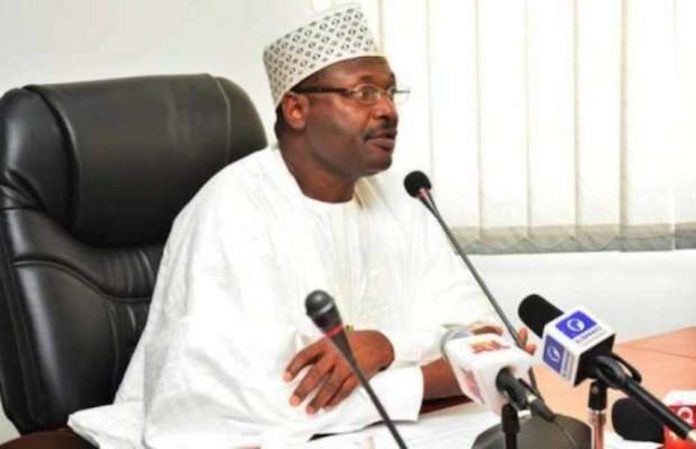 ECOWAS pledges support for 2019 polls
By Adedayo Akinwale in Abuja

The Independent National Electoral Commission (INEC) has said that it will publish the list of nominated candidates for the presidential and governorship candidates on January 17, 2019.
 The electoral body had made good its threats last week by refusing to extend the date for the submission of the list of nominated candidates by registered political parties.
 The Chief Press Secretary to INEC Chairman, Mr. Rotimi Oyekanmi, said the commission is strictly following the timetable ahead of the 2019 general election.
 He said: "The commission is strictly following the timetable and schedule of activities for the 2019 general election. Accordingly, the list of nominated candidates will be published as follows: "Presidential and National Assembly, January 17, 2019;  governorship and state House of Assembly, January 31, 2019."
Meanwhile, INEC in a statement yesterday by Oyekanmi said 89 out of the 91 registered political parties would field candidates for various positions in the next year general election.
 INEC Chairman Mahmood Yakubu, disclosed this while playing host to a delegation of Economic Community of West African States (ECOWAS) led by General Francis Behanzin, who paid him a courtesy visit at the commission's headquarters in Abuja.
 He observed that conducting general election in Nigeria could be likened to conducting an election for the whole of ECOWAS.
 Yakubu identified finance as the major challenge facing ECOWAS Network of Electoral Commissions (ECONEC), stressing that each member country is expected to pay $5,000 per annum.
 He was of the opinion that ECONEC would still require some support from ECOWAS.
The INEC chairman said he leant that ECOWAS had promised to support ECONEC with $1 million, while expressing hope that Behanzi's visit would fast track it.
 Earlier, Behanzi expressed gratitude to the chairman for his contributions to the improvement of the electoral process and sustenance of democracy across the West African sub-region.
 He said the purpose of the visit was to, among other things, find out about INEC preparation for the 2019 general election and the challenges it was facing in view of Nigeria's large voter population of over 80 million.
 Behanzi described Nigeria as "a very big country", pledging financial support for the conduct of the elections. He also informed the INEC chairman that ECOWAS would send 200 observers for the elections.