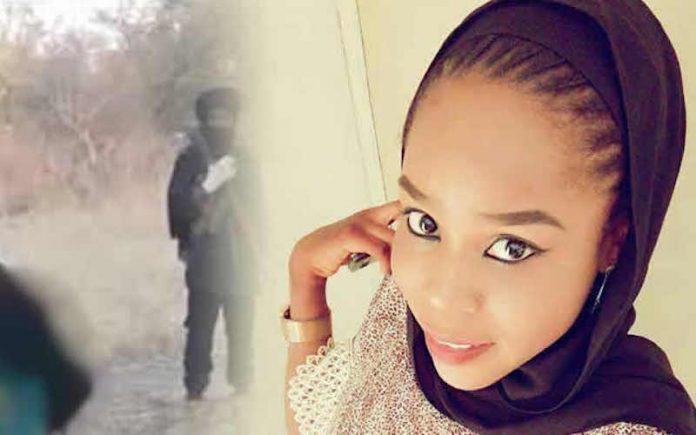 Michael Olugbode in Maiduguri
The international non-governmental organisations (INGOs) community in the country has called for justice to be melted on those who killed Hauwa Liman, Saifura Hussaini and others in the North-east region.
But the INGOs however said the killings would not deter them from bringing humanitarian services to millions of people in need in the region.
The call for justice followed last Monday's killing of Liman, a midwife with the International Committee of Red Cross (ICRC), who was kidnapped by the Islamic State of West Africa Province (ISWAP) in Rann on March 1, 2018, along with two other health workers.
The terrorist group had about a month ago killed Saifura Hussaini, leaving Alice Loksha still held in captivity.
A statement by the spokesman of INGOs, Moshood Raimi, yesterday said: "We, the international NGO community, stand in solidarity with our colleagues of the ICRC. We are deeply saddened as well as condemn the killing of Hauwa Mohammed Liman, a dedicated and passionate aid worker. Liman was based in Rann, Borno State, providing health services to civilians who continue to suffer from this nine-year conflict."
On 1 March, following a deadly attack by the terrorist group in which three aid workers were killed, Liman was abducted alongside her colleagues Saifura Hussaini Ahmed Khorsa and Alice Loksha, a nurse who worked in a centre supported by UNICEF. Both Hauwa and Saifura have been killed by their abductors.
"We call on all relevant authorities to ensure justice for Liman and Saifura and thousands of innocent civilians who have lost their lives by bringing this conflict to an immediate end.
"Hundreds of women and girls have been abducted throughout the conflict. We call for their immediate release, together with that of Alice Loksha, the aid worker still in captivity and Leah Sharibu, a 15-year-old student abducted in a separate incident in February 2018. The killing of Liman, following other killings, was described as a low key in several of the challenges faced by humanitarian workers in the region," it stated.
The statement said: "This incident blatantly highlights the severe challenges that Nigeria continues to face, but this will not deter the INGO community from providing aid to millions of Nigerians. We will continue to provide life-saving assistance, including food, safe water, shelter and medicine, to the millions of people that need it across the North-east region.
"This situation is heartbreaking… Our thoughts, prayers and condolences are with her family and friends. Rest In Peace Hauwa Mohammed Liman!"