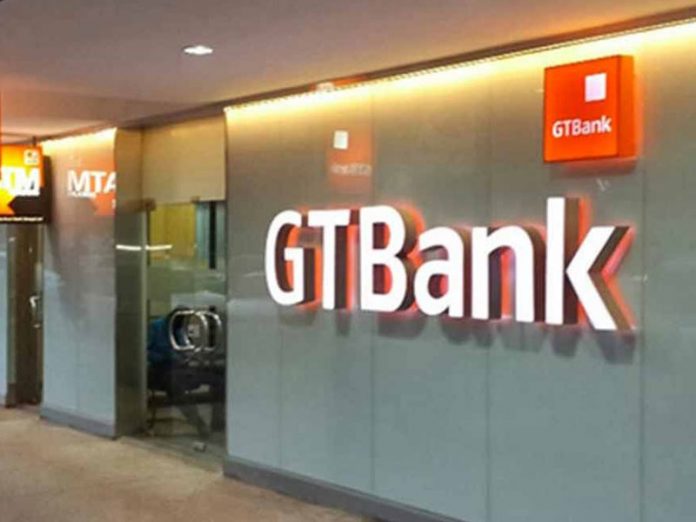 Goddy Egene
Guaranty Trust Bank Plc yesterday reported gross earnings of N337.22 billion for the nine months ended September 30 2018.
This showed an increase of nine per cent, compared with N309.16 billion posted in the corresponding period of 2017. The bank's net interest income fell by 10 per cent to N170.6 billion from N189.7 billion, while net fee and commission income stagnated at N37.84 billion. However, loan impairment charges declined by 79 per cent to N1.74 billion, from N8.357 billion in 2017.
GTBank's profit before tax (PBT) rose nine per cent from N150.032 billion to N164.245 billion. But a reduction in taxation by 10 per cent boosted the profit after tax (PAT) to grow faster by 13 per cent to N142.224 billion, up from N125.578 billion.
Meanwhile, analysing the third quarter results, analysts at Crodros Capital Limited said gross earnings stood at N110.59 billion, which is 16 per cent above the figures of 2017 but six per cent lower compared to the previous quarter.
"Interest income declined in the quarter by seven per cent q/q, as against the marginal growth recorded in Q2. Interest on customer loans in the Q3 declined by four q/q, amidst the continued decline in the bank's loan book. Coupled with an increased interest expense (+3 per cent y/y, flat q/q) in the quarter, net interest income was lower by nine per cent q/q and 12 per cent," they said.
They explained that on the positive, loan recoveries in the quarter led to a net gain in loan impairment charges, even as the bank's loan book (-2 q/q) continued to contract.
"Also, NPL ratio decreased to 5.57 per cent vs. 7.66 per cent . It is also worth stating that the continued decline in loans (-12 per cent YtD), coupled with sustained increase in deposits (+9 per cent ), has contributed to the decline in loan-to-deposit ratio to 48.21 per cent vs. 58.91 per cent in FY-17," Cordros Capital said.
According to them, overall, GTBank's performance in the Q3-18 period was impressive, with top and bottom lines posting 16 per cent and 11 per cent y/y growth, respectively.
"The N142.2 billion net profit reported as at 9M-18, on an annualised basis, is above consensus' estimate for the full year by seven. GTBank's stock closed positive in yesterday's trading session, but has lost 10 per cent YtD. We do not expect negative reaction to the bank's result in tomorrow(today)'s session. GTBank remains among our top picks, with a target price of N52.45, 42 per cent above closing price of N37," they said.