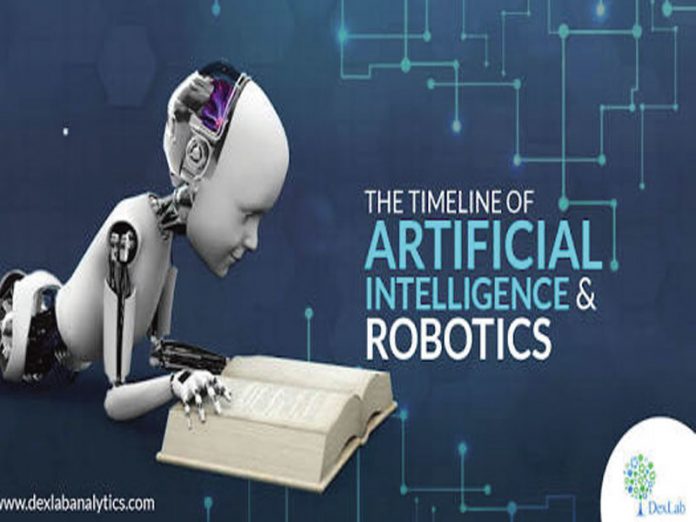 Emerging technologies such as the Internet of Things, Artificial Intelligence, Machine Learning, among others are transforming economic structures and business models, writes Emma Okonji
The migration from analogue to digital technology, occasioned by the evolution of emerging technologies, is one big thing that has transformed businesses and economies globally and within Nigeria.
Software application developers are busy thinking of new ways of transforming businesses and economies, using digital technology solutions. And Nigeria, just like other developing countries of the world, is beginning to take advantage of the emerging technologies to further transform businesses and the Nigerian economy.
While Internet of Things (IoT) is driving global connectivity and developing communication between humans and devices, Artificial Intelligence (AI) and Machine Learning (ML) are the latest technologies through which machines are developed in the form of robotics that have the capacity and artificial intelligence to multitask and perform human activities in all aspect of human endeavours.
Through these technologies, businesses are scaling up faster, and human interface in business is gradually being reduced, while giving room for greater work efficiency, thereby saving cost for organisations and economies.
Technology experts have strongly advised organisations to either embrace emerging technologies or lose grip of their businesses and stand the risk of being overtaken and left behind in today's world, where technology is driving everything.
In this regard, Oracle is a technology company that has developed lots of technology solutions that solve specific challenges, thereby enhancing businesses and economies.
Oracle has been in Nigeria for several years, doing the business enterprise solution applications that are helping businesses to grow and make more profit, while enhancing customers' experience.
Giving testimony of how Oracle solutions have impacted on the business of the Nigerian Custom Service during the 2018 Oracle Impact Technology Summit organised for organisations and partners by Oracle Technology Company in Lagos recently, the Assistant Comptroller General of the Nigerian Customs Service, Benjamin Terseer Aber, spoke on how the deployment of Oracle solutions helped Customs to raise as much as N140 billion in one month, precisely in the month of August 2018, for the federal government, which sums up to N1.7 trillion yearly, if the solution is deployed in the next one year.
According to Aber, Customs service was generating less than N400 billion in one year as at 2005, before the deployment of the technology solutions from 2013.
"We have since moved from manual documentation to automated documentation. We have deployed software solutions from Oracle that manages both the front-end and the back-end services of Customs," Aber said.
Giving details of how the technology automation works, Aber said, "business automation remained key for us at Customs to enable us move away from manual processes of clearing of goods."
"What we did was to introduce the Nigeria Integrated Customs Information System (NICIS 11) software application from Oracle to connect all government agencies on the same platform to enable us interface electronically with all other government agencies that are involved in controlling international trade transactions.
"When a clearing agent makes bank payment to Customs or to any of the government agencies and the bank uploads the payment on the NICIS 11 platform, we automatically see the payment derails online, and this has compelled all clearing agents that do clearing business with Customs to be transparent without trying to cut corners and short-changing government."
He said the Customs also used another technology tool called Tax Identification Number (TIN).
Country Manager, Oracle Nigeria, Mr. Adebayo Sanni, said in today's development, technology innovation is not only transforming businesses, but also transforming the way individuals work, play and learn.
According to him, Oracle Impact Technology Summit was designed to bring future technology to meet the needs of today's businesses.
The Era of Robotics
One of the greatest advancements in technology, is the use of robotics to perform most of the human tasks across all walks of life, be it in manufacturing, medicine, judiciary and in telecommunications, among others.
Robots that have more sensory capacities than humans are being developed today to assist human in performing most of the human tasks, through AI.
Based on the excess memory it has, it can study human behaviour in order to perform human tasks perfectly. Robots are known to interface with human as front desk machine that could provide answers to any questions raised in seconds, since it has inbuilt memory with excess capacities.
In most cases, robots are used to perform human tasks in the factory like processing and packaging in manufacturing and assembling factories.
Although many have argued that robotics, through Artificial Intelligence, will take away human jobs and create unemployment for the citizens, but technology experts have said robots would only complement human efforts and create new forms of jobs for citizens, since the robots are controlled by humans. The bottom line, according to technology experts, is the ability to achieve work efficiency, scalability and profitability.
In judiciary, there are cases where robots are used to try court cases and pass judgements in few days as against the elongated court cases that are handled by human lawyers and judges.
At a recent judicial workshop organised for judges on legal issues in telecommunications, the Managing Partner, Technology Advisors, Basil Udotai, had advised judges to embrace AI in the prosecuting of legal cases and in passing legal judgments, as AI has become the global norm for the judicial system.
DSN Bootcamp and AI initiative
Just last week, the Data Science Nigeria (DSN) held its annual summit which also focused on AI in driving development, and addressing specific challenges.
Worried about the inability of Nigeria to meet its financial inclusion target by 2020, considering the large number of Nigerians that are still financially excluded and do not have access to banks and credit facilities, DSN assembled 150 Nigerians for training on AI.
Executive Director, SystemSpecs, Mr. Deremi Atanda, described AI as a dimension of technology that extends the human capacity to look through unlimited data and then develop machines with capacities to perform certain tasks, at a very fast rate, using the unlimited data.
The convener, DSN Bootcamp, Mr. Olubayo Adekanmbi, said the Data Science Nigeria Artificial Intelligence Bootcamp was conceived to complement the initial skills that most of "our start-ups acquired when they were in school. According to him, the current syllabus of our university system does not cover global contents in terms of technology evolution."
"So in order to bridge that gap, we decided to float DSN AI Bootcamp to further train Nigerians who have basic skills in computing, to enable them be at pal with their colleagues from other parts of the developed world.
"The essence is to train and raise quality students who can use Machine Learning and Artificial Intelligence to solve Nigeria challenges, create employment and develop solutions that will address specific challenges in the country, like financial inclusion challenges.
"Poverty is a serious challenge in Nigeria and the poor ones do not have access to funds and they are highly excluded from the digital inclusivity in the Nigerian financial sector. So the 150 candidates were also trained on how to use AI and ML to generate data that would be analysed to address the digital inclusion challenges of Nigeria," Adekanmbi said.
FinTech as Disrupters
Also, since their emergence, financial technology companies (fintechs) have caused a lot of positive disruptions in the financial services sector, where they have created technology solutions that have changed the way banks operate and attend to their customers.
Through fintech solutions, bank customers can stay in the comfort of their homes and offices and transact financial business with their banks, using their mobile phones, without going to the banking hall.
A lot of new banking solutions have been developed that are currently driving financial services in Nigeria and in other countries of the world.
The President of Institute of Software Practitioners of Nigeria (ISPON), who doubles as the Chief Executive Officer of Precise Financial Service (PFS), Dr. Yele Okeremi, called on banks and other financial institutions, to see fintech players as their business partners and collaborate with them to further enhance financial transactions in the banking sector, through their technology solutions.
AI and ML
Addressing the usefulness of ML and AI, in a recent statement, the Managing Director, Technology Accenture Nigeria, Niyi Tayo said both would become key enablers in a new era of digital experiences and value propositions, but the revolution needs a human touch.
According to him, even though both ML and Al would be key requirements in today and future business, the digital revolution needs a human touch.
Tayo, said AI would continue to expand into every facet of our lives, driving better business decisions and user experiences throughout a wide range of markets and industries.
"AI has effectively become a new user interface, making our interactions with the increasingly advanced technologies that surround us easier and more seamless. Intelligent digital assistants like Google Now in our smartphones, is helping us reach out to others, find information, make notes and navigate the physical world.
"Meanwhile, Amazon Alexa and Google Home have given us the ability to order goods and services without ever seeing a screen," he said.
"These developments are constantly making it easier to use advanced technology effectively. Instead of adapting to our machines, we are teaching our machines to adapt to us. But as we train our artificial intelligences to approve loans, identify job candidates and treat patients, we must be mindful of our responsibility to society.
"In a future where AI has the power to facilitate every touch point from commerce to public services, we must strive to ensure it remains a force for good. We, therefore, have to nurture our AI as with great power comes great responsibility," Tayo added.
Unlocking the 'Black Box'
According to Tayo, it was time for Nigerians and the rest of the globe to start unlocking the power of technology that has remained coded in the 'Black Box' for ages.
Training AI is a complicated process. Take deep learning, for instance: a pattern recognition method that mimics the way the human brain works and applies those principles to neural networking.
"This technique has allowed businesses to make substantial progress in highly complex fields such as image recognition. Where humans see a cat, a goat or a tomato, a computer will only see a field of pixels.
"Deep learning has given computers the ability to recognize what those pixels represent – but we can't fully explain how the system works, even though we programmed the basics ourselves," he said.
He added, "This is a surprisingly common phenomenon. The neural network powering Google Translate invented its own common language to aid in translations, even though it wasn't specifically instructed to do so.
"Naturally, this lack of insight into the inner workings of AI is rarely a problem when the results are positive. If efficiency is up and users are happy, why worry," he asked.
He therefore advised Nigerians to join the new wave of technology and match towards rapid growth and profitability.
In order to seize the growth opportunities that AI provides, Tayo advised companies to address core ethical considerations and establish a set of value-driven requirements to guide the deployment of their AI.