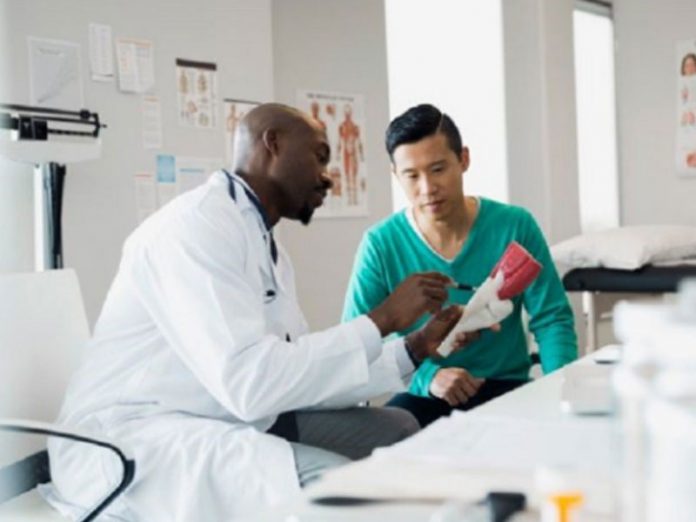 Vivianne Ihekweazu
Dr Yemi Johnson is a Cardiac Surgeon at First Cardiology Consultants in Lagos. He trained in Nigeria and the US, lived in the US for many years but has now returned to Nigeria and has led several complex and life-saving heart surgeries. Dr. Olujimi Coker is currently the Chief of Surgery at Lagoon Hospital in Lagos, having spent an extensive part of his career in the UK. Dr Zainab Bagudu, Founder/CEO of Medicaid Cancer Foundation and the First Lady of Kebbi State received some of her medical training in UK and since returning has played an active role in creating awareness and advocating for cancer care. She has also been a big champion of health issues in Kebbi State, especially in the area of maternal and child health. What do all these three people have in common? They constitute Nigeria's brain gain, a narrative we do not hear enough about.
I looked up the meaning of the term "brain drain" and the results my search threw up defined it as the movement of highly skilled professionals from developing countries to more developed countries. So, what would be the opposite of this? "Brain gain", this generally refers to the reverse where the recipients of the highly skilled professionals reap the benefits of this highly qualified labour force. However, "brain gain" can also refer to the less developed country receiving and benefiting from the highly skilled workforce that previously moved to the more developed countries.
Most people working in the health sector in Nigeria will know a classmate or someone they trained with that left to country to start or continue their career in another country. This "brain drain" we hear about in the health sector has continued un-abated. The push and pull factors leading to Nigeria losing its health professionals are well documented. A poll conducted in August 2017 by NOIPolls in partnership with Nigeria Health Watch found that for over 90 per cent of medical doctors intend to seek employment opportunities abroad because of low job satisfaction, poor remuneration and high deductibles from their salaries.
The challenge of the "brain drain" is not unique to Nigeria, however its effects are far reaching and more widely felt in developing countries. Pull factors for health professionals moving to developed countries include income disparities and better working conditions. These are exacerbated by a health sector that has been chronically underfunded, falling far short of the 15 per cent target set during the Abuja Declaration in 2001. This year about four per cent of the country's annual budget has been directly committed to the health sector.
Changing the brain drain narrative
We do not hear enough about the "brain gain" in the narrative about the health sector in Nigeria. While there is definitely an outflow of health professionals, there has also been an inflow of health professionals who might have trained in Nigeria, but left to practice elsewhere or even those who practiced outside the country, but are making their way back to practice or set up operations in Nigeria. This counter-movement is positive and one that that the government needs to leverage in order to address the capacity issues the country faces, as well as building the capacity to increase inbound health tourism. Our government needs to engage with the diaspora beyond a dependence on their financial remittances, with programs and policies put in place to gain their trust and engage them in playing a part in Nigeria's development.
This has been done successfully in India where many health professionals have returned to the country, setting up state of the arts facilities, such as Narayana Health, a hospital group set up by Dr Devi Shetty, a cardiac surgeon who trained in the UK. In Ethiopia, the Prime Minister has been building bridges with the diaspora population in the US, engaging with them and sharing ideas on how to create policies and strategies that would attract more of their investment back to the country, especially in the area of healthcare.
Engaging diaspora healthcare professionals
The government needs to harness the potential of the Nigerian diaspora given their size, influence and the distances they have travelled across the globe. Many Nigerians who may have left these shores still have a strong connection to the country, due to strong family ties or the social networks they have held onto in the country. Health professionals based in Nigeria have an in-depth knowledge of the Nigerian health landscape already and they can work more in partnership with health professionals in the diaspora through knowledge sharing and capacity building in areas of health care where significant challenges exist. It is therefore critical that engaging the diaspora does not distract from the continuous building up of domestic capacity.
A viable and conducive environment should be created, in terms of looking at policies that would ease the process of establishing operations in Nigeria. The government should facilitate networking opportunities among diaspora medical professionals, creating opportunities for them to engage, sharing knowledge and ideas for collaboration between the public and private sector and engaging the financial sector to structure financing facilities for the health sector. These networking opportunities or workshops could be in the adopted countries of the health professionals or in Nigeria. Other ideas include reviewing existing tax structures in the country, assessing how they could be structured to attract investment in the health sector, providing incentives or directly providing some of the requirements for practicing in Nigeria for diaspora returnees.
The business of healthcare
I recently saw an article that mentioned how in 2018 three leading European leaders had visited Nigeria, the French Prime Minister, Emmanuel Macron, the UK Prime Minister, Theresa May, and German Chancellor, Angela Merkel. The point that was being made was that there must be attractive investment opportunities in Nigeria, probably focusing on oil & gas, energy, real estate and agriculture sector to name a few. However, one of the significant omissions from the list was healthcare. Healthcare is not often seen as an obvious investment destination in Nigeria despite our population of over 200 million people. Nigeria faces a severe shortage in medical professionals with approximately 0.4 physicians per 1000 population.
The current model of healthcare delivery cannot be sustained. To deliver healthcare to 200 million Nigerians, technology will need to play a larger role. We keep hearing how Nigeria made use of technological innovation and leapfrogged to mobile technology. Healthcare is no different. The upcoming Nigeria Health Watch Future of Health conference: "The Diaspora as Nigeria's Brain Gain" on the 18th October 2018 will highlight the inroads that Nigerians in the diaspora and those that have set up operations in Nigeria are making in the health sector in Nigeria. Discussions will focus on their experience returning and setting up operations in Nigeria, looking at what motivated them to move back to Nigeria, what they have learnt along the way, what would they do differently, what the government and private sector should be doing to create an enabling environment for medical professionals looking to play a more integral role in driving positive change in the Nigerian health sector.
Ihekweazu is the Head of Strategy & Business Development at Nigeria Health Watch, a health communications and advocacy organisation