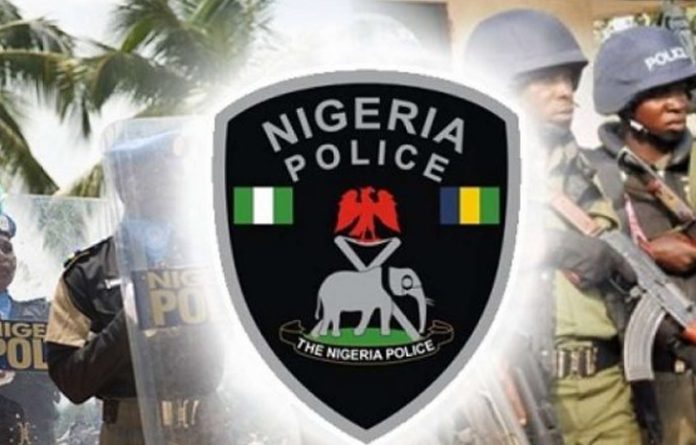 Alex Enumah in Abuja
Family members of the late Anita Akapson, who was killed by a trigger-happy policeman last Saturday in Abuja, has warned police not to sweep the matter under the carpet, just as they alleged police had done in similar circumstances.
The late Anita, 31, was alleged to have been trailed by a team of policemen allegedly led by a Superintendent of Police, who blocked Anita's vehicle before shooting her at close range around the Katampe District of Abuja.
She later died in a Gwarimpa Hospital that same night.
However, speaking through their lawyer, Kayode Ajulo, the family members said: "It is important that we do not obscure the heinous crime by putting to the fore that the deceased is a daughter of Mrs. Nenadi Usman, former Minister of Finance, rather, the spotlight should be centered on the fact that it has become a near-norm by those paid to protect Nigerians to kill them at the slightest opportunity. This is tragic and also frightening."
The family, while appreciating the Inspector General of Police (IG) for ordering the detention and investigation of the officers involved in the killing of Ms. Akapson, however, demanded to know the identity of the officers.
Their demands, according to Ajulo, are predicated on the need for a transparent judicial process.
"The police authorities ought to make the identities of the policemen known in order to avoid a situation where they will 'miraculously' escape from detention," they said.
In addition, they called for an independent prosecutor to handle the prosecution of the officers, stating that the police can go to any length to protect their own, and that this particular case may not be different from others.
"Till date, nothing substantial has been done in the prosecution of the officer who killed Ms. Linda Angela Igwetu, the NYSC member that was killed in July this year.
"We urge that this matter should not be swept under the carpet because as a family, we are willing to go to any length to get justice for our daughter," they stated.
The family, however, stressed that it is about time the police have a template of engagement of its officers with the civil populace. They maintained that a situation where unarmed Nigerians, in this case and like that of July, females, are killed for untenable reasons calls for far-reaching reforms of the police.
"One had thought that with the reform SARS advocacy, the police authorities will wake up to their responsibilities of making the force professionally responsible, but this is yet to be the case.
"We demand from the IG to ensure that this matter is dealt with expeditiously as any attempt to pervert the course of justice will be vigorously resisted," they said.