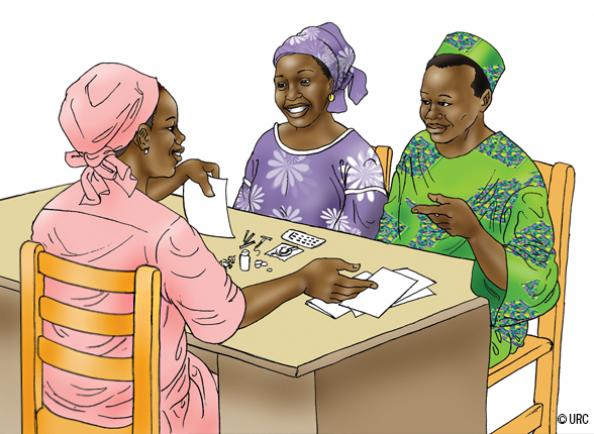 By Laleye Dipo in Minna
A gynaecologist, Dr Aminu Magaji, has said that family planning is not abortion as being erroneously claimed in some religious circles, stressing that it is aimed at protecting the woman against many hazards.
Magaji, who made the clarification while delivering a lecture at a one day stakeholders' meeting organised by Pathfinder International Nigeria in Minna, Niger State Tuesday, said family planning guarantees good health and protects the woman from avoidable pregnancy.
In the lecture titled: "Demystifying Child Spacing", Magaji submitted that it is erroneous for people to equate family planning with abortion, adding that what family planning methods do is to stop ovulation and once there is no ovulation nothing has happened.
The gynaecologist said it was necessary for nations to encourage family planning to control population upsurge and reduce the number of women dying during childbirth.
According to him, Nigeria was next only to Afghanistan in the number of women that died during childbirth globally, a situation he attributed to lack of child spacing and unwanted pregnancies.
Magaji suggested several family planning methods to the stakeholders but said before any of the method is adopted, medical advice should be sought.
He also dismissed claims that the use of contraceptive pills and other family planning methods trigger obesity in women, arguing that "when a woman stops giving birth, she will be at peace with herself as such she will increase in weight and her size will also increase".
In her address, the state Coordinator of the Primary Health Care Development Agency, Mrs Dorcas Abu, said the non-release of budgetary allocations to the agency was militating against adequate implementation of its programmes.
Mrs Abu said it was only recently that the ministry approved N10 million out of N50 million budgeted this year, adding that "even this amount has not been accessed".
She itemised "inadequate information, cultural and religious beliefs, limited male involvement and failure of the communities to take ownership of family planning as some of the challenges being faced by the agency in the state".
The Country Director of Pathfinder International Nigeria, Dr Faruk Jega, who was represented by Dr Sakina Bello, said that the programme was organised in 12 pilot states of the federation for 2020 implementation in Nigeria.
Dr Bello noted that the objective of the workshop was to get the participants to be acquainted with "Pathfinder Advance Family Planning (AFP) project" and to orientate and commit them to establishing more linkages with traditional and religious leaders and the people in the rural areas.