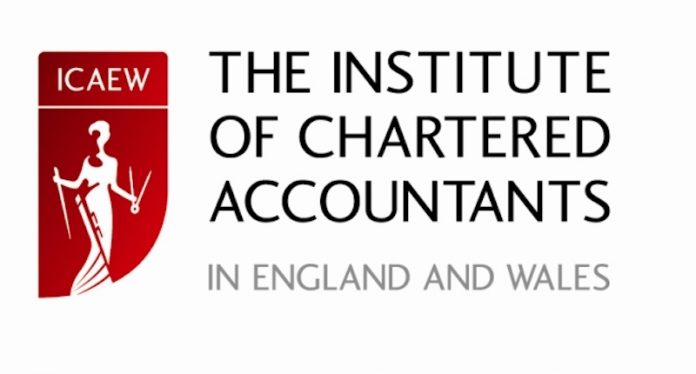 Technology can be a vital tool to help rebuild trust in the accounting profession.
This was the view of Michael Armstrong, the Institute of Chartered Accountants in England and Wales (ICAEW)'s Regional Director in the Middle East, Africa and South Asia.
He said this at the recent 48th Annual Accountants' Conference.
The theme of the conference which took place in Lagos recently was: "Securing Our Shared Future: A Collective Responsibility."
Armstrong, who made a presentation at one of the workshops titled: "Accounting Firms of the Future: Challenges and Opportunities," stated that the accounting profession was set to witness exciting times ahead, in a changing world.
He added: "Our profession is currently under a great deal of scrutiny with the media reporting corporate failures, criticism of accountants and auditors, and sanctions being imposed on what can sometimes feel like a daily basis.
"All Chartered Accountants are under scrutiny. As defined by our Royal Charter, the fundamental function of bodies like ICAEW and ICAN are the protection of public interest.
"Due to the loss of public confidence, the key challenge facing the profession and our most immediate concern is the need to rebuild trust."
Following a series of high-profile scandals across the world, many accountants and accounting firms have come under heavy scrutiny by regulating bodies.
In this regard, one issue that should be of immediate concern to practitioners is the need to regain public trust and this is achievable with the help of technology.
Armstrong noted that the accountancy profession needed to recover its original purpose of assuring investors and the public of the truth, rebuilding trust and ensuring the sustainability of the profession.
The ICAEW director called on accounting professionals to act immediately.
"In fact, our (ICAEW) CEO, Michael Izza, describes this as a "watershed moment" – a wake-up call for business leaders, regulators and auditors."
MARKET NEWS:
Nigerian Equities Market Opens Trading on Negative Note
Sell pressure in bellwethers such as Nigerian Breweries Plc, Unilever Nigeria Plc, FBN Holdings Plc and Lafarge Africa Plc led to a bearish trading on the first day week. As a result of this, the Nigerian Stock Exchange (NSE) All-Share Index fell 0.14 per cent to close at 32,413.00, while market capitalisation shed N15.9 billion to be at N11.8 trillion. The decline was a departure from the growth recorded last Friday.
According to analysts at Meristem Stockbrokers Limited, "the sentiment in the market was mixed today. Some of the gains in the consumer goods sector were offset by losses on heavily weighted stocks like Nigerian Breweries Plc, Guinness Nigeria Plc , amidst selling pressure on many banking tickers."
A total of 17 stocks declined led by Fidson Healthcare Plc led the price losers with 10 per cent. WAPIC Insurance Plc trailed with 9.0 per cent, just as UACN Property Development Company Plc followed with 8.0 per cent. Lafarge Africa Plc and Unilever Nigeria Plc shed 6.5 per cent and 5.2 per cent respectively.
On the positive side, AXA Mansard Insurance Plc the price gainers with 10 per cent, trailed by Forte Oil Plc with 9.8 per cent. NASCON Allied Industries Plc chalked up 7.5 per cent, while NPF Microfinance Bank Plc and Livestock Feeds Plc chalked up 5.8 per cent and 5.2 per cent in that order.
Meanwhile, activity level waned as volume and value traded fell 43.7 per cent and 57.1 per cent to 91.4 million shares units and N960.9 million respectively. The top traded stocks by volume were UBA (14.6 million shares), FCMB Group Plc (11.9 million shares) and Fidelity Bank Plc (6.9 million shares) while GTBank (N216.9 million), Guinness Nigeria (N143.8 million) and International Breweries Plc (N130.3 million) led by value.
However, performance across sectors was positive as three of five indices closed in the green. The NSE Insurance Index and NSE Oil & Gas Index indices rose 1.4 per cent and 0.9 per cent respectively following buying interest in AXA Mansard, Forte Oil Plc and OANDO Plc. Similarly, price appreciation in GTBank and Zenith Bank drove the NSE Banking Index 0.7 per cent higher. On the flip side, the NSE Industrial Index and NSE Consumer Goods Index indices declined, shedding 1.9 per cent and 0.7 per cent respectively .