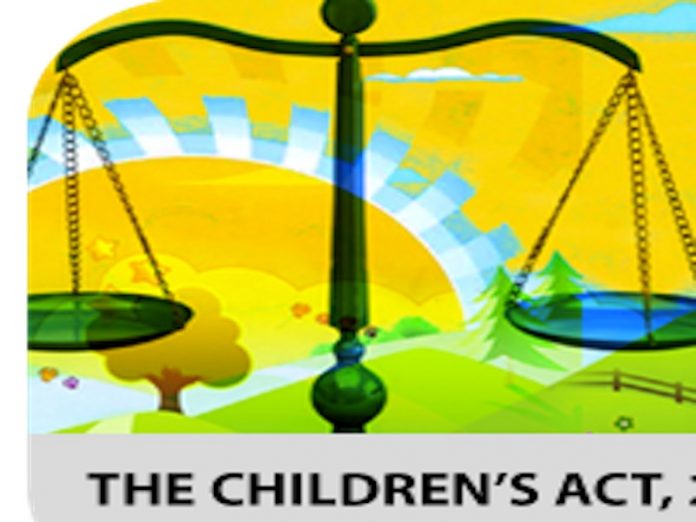 Omolabake Fasogbon
As Nigeria joins the rest of the world to mark the 2018 International Day of the Girl Child, a group, Live Abundantly Empowerment Initiative, has appealed to the federal government to mandate the adoption of Child Right Act by the 36 states of the federation.
The group stated that since 1989 when the United Nations adopted the Convention on the Rights of the Child (CRC), only few states, specifically 24 out of 36, have assented to the law.
Addressing participants at a sensitisation programme in Lagos to mark the 2018 International Day of the Girl Child, Founder of the initiative,Dr Ama Onyerinma noted that the girl- child mostly suffer the implications of failure by some states to enact the law.
She stated that the female children are seen to be inferior in this clime which caused their rights to be infringed upon.
According to her ,60 per cent of school drop-out in Nigeria are female and this is fuelled by the fact that the society considers them to be lower in status to men.
Speaking on this year's theme, 'With Her: A skilled Girl Force', Onyerinma emphasised on the need to mentor a girl – child on her talent towards the realisation of her dream.
"The girl- child needs the right education,skills and knowledge to become a great mother and citizen and most especially, to know her rights. A major problem our girls are faced with today is lack of mentorship. The adult including parents, teachers, government hold the responsibility of mentoring the girl children to grow on their potentials and skills," she said.
On the importance of skills, Onyerinma maintained that acquiring right skills will expose a girl to the right job that will make them break out of poverty.
In her key note address, wife of the Governor of Lagos State, Mrs. Bolanle Ambode, sought for the collaboration of private and public institutions to advance the cause of the girl- child.
She said: "The girl-child needs assistance in the area of equal access to quality education,
general protection from social evils like rape, domestic violence, molestations
and other right abuses.
"Lagos State has taken proactive steps in this direction. It was the first state in
the country to pass the Child Rights Law after the Federal Government pioneered the process in 2003. Under the law, children are fully protected and those who infringe on those rights are apprehended and prosecuted.
"Protecting the girl-child is our collective responsibility and we must all
collaborate to give it deserved attention"