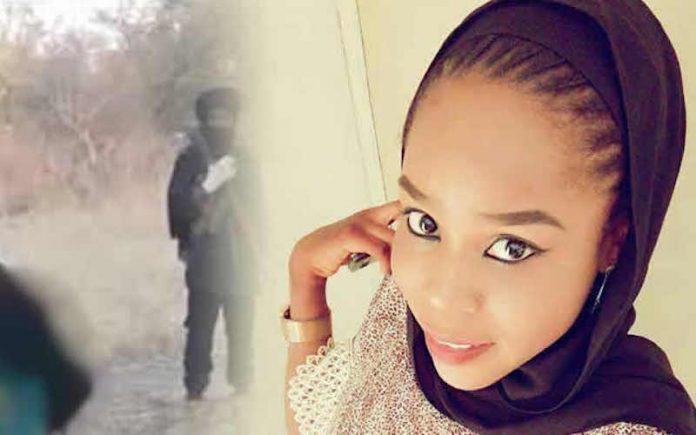 By Oladipupo Awojobi
The Global Amnesty Watch, GAW, has expressed shock at the murder of Hauwa Liman, an aid worker with the International Committee of the Red Cross (ICRC), by members of the Boko Haram sect.
The violent sect had after killing Liman on Monday also vowed to enslave Leah Sharibu, one of the Dapchi school girls in its custody, forever.
Tom Lever, who is in-charge of Africa Regional Office of the human right group, described Liman's killing as barbaric, unacceptable.
Lever said that such an act must be met with the harshest retribution possible to serve as a deterrent to Boko Haram and any other terror group in the world that the sacredness of human life is not to be toyed with.
According to the group, "killing another aid worker whose only crime is dedicating her life to make life better for others confirms that Boko Haram has sunken to its lowest level of weakness.
"The gruesome killing of the aid worker has confirmed that Boko Haram is a group driven by mindless wickedness and one that must be collectively dealt with by the entire world.
"We urge the Nigerian authorities to continue to tighten the noose around the terrorists until the last of those being held captive by Boko Haram is released as the desperate action on the part of the terrorists must not be allowed to slow down the operations meant to restore normalcy to the region.
"In view of the current atmosphere in Nigeria, the Global Amnesty Watch appeals to every stakeholder in the country not to exploit the grief of Hauwa's family as this will be most unkind to them at a trying time like this.
"Boko Haram must also not be encouraged to see itself as being capable of unsettling the Nigerian state through evil acts like this as they will only motivate its fighters to abduct more helpless people.
'We share in the grief of Hauwa Leman's family as we pray that they should find the strength to bear the loss inflicted on them by these sick terrorists."