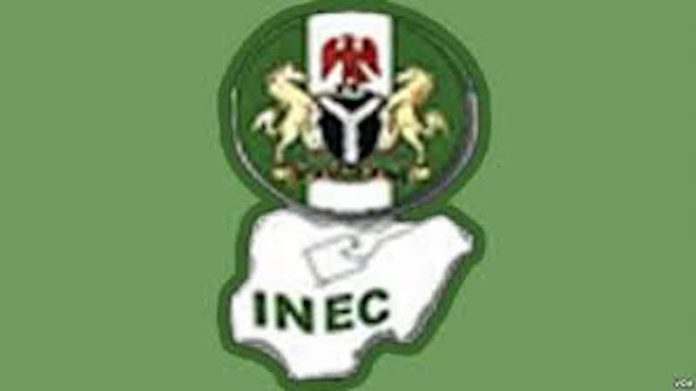 Amby Uneze in Owerri
An All Progressives Grand Alliance (APGA), aspirant for the Imo East senatorial election for 2019, Anthony Uzoma Okpe, has sued the Independent National Electoral Commission (INEC), seeking an order restraining the electoral body from receiving the name of Michael Kwazema Nwachukwu, as candidate of the party for the senatorial zone in the forthcoming elections.
In the Writ of Summons in suit No. FHC/OW/CS/128/2018 dated October 12, 2018 from the Federal High Court, Owerri, the plaintiff (Anthony Uzoma Okpe) is also seeking an order to set aside the primary election conducted by the 2nd Defendant (APGA) on October 3, 2018 to the exclusion of the plaintiff for the Imo East Senatorial ticket.
In addition, the plaintiff wants the court to give an order restraining the 2nddefendant from forwarding the name of the 3rd defendant (Michael Kwazema Nwachukwu) of that of any other person whatsoever, to the 1st defendant (INEC), as the 2nd defendant's candidate for the Imo East senatorial election for 2019.
He also sought an order for the conduct of a fresh primary election by the 2nddefendant for its Imo East senatorial ticket in which he (Plaintiff) shall participate as an aspirant.
The plaintiff's grouse is that the 2nd defendant disqualified him from participating in the primary election for the Imo east senatorial ticket held on 3rd of October, 2018 without given him any option of appeal, since he met all the conditions demanded by the 2nd defendant for the position being aspired for.
According to the plaintiff, the court should declare that his disqualification by the 2nddefendant from contesting the senatorial's primary election for Imo East ticket held on 3rd of October, 2018 was unfounded and a nullity, as well as the primary election held without the plaintiff's participation.
The Plaintiff, however, described the National Chairman of APGA, Victor Oye as a political misfit for allegedly bringing impunity and fraud to the party which brought disintegration among its followers. He stated that not only reaping over N5 billion from Imo aspirants alone, Oye connived with his Anambra State brother governor, Willie Obiano to hoodwink the Imo aspirants.