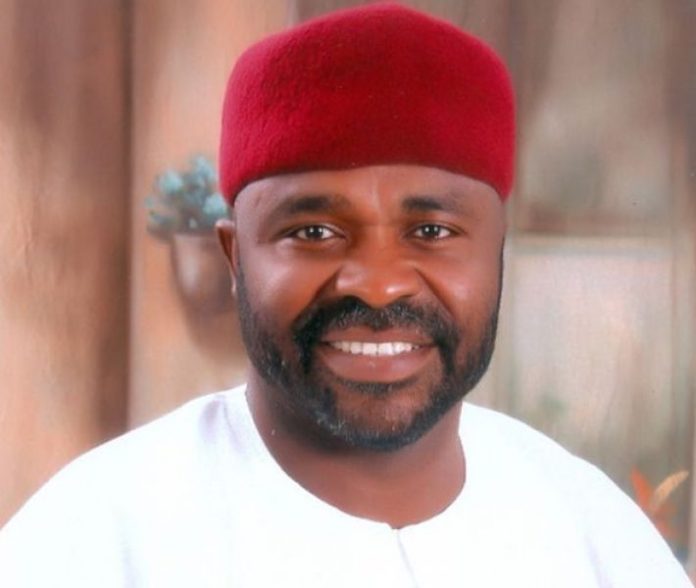 Dr. Sam Iwuajoku is a businessman with a clear-cut vision, boundary-shoving commitment to birthing novel and noble ideas and passionate belief in the Nigerian dream. These are the ideals that have kept the chairman of Quits Aviation Services Nigeria, alive and awake to the power and plausibility of his beliefs. No doubt, his ascent the steep slope of entrepreneurial success and acclaim was pockmarked with challenges.
It was replete with rigours and disappointments. But he towered above all odds to become successful magnate in Nigeria. Today, he is celebrated at home and abroad as one of the Nigeria's league of extraordinary entrepreneurs. He is energetic and enthusiastic, uncompromising, yet realistic; impossibility has no space in Sam's lexicon.
However, Dr. Sam is simply blessed with bliss and sweet delight because he has added yet another remarkable feather in his cap. His joy is contagious and profound; it stems from the attainment of his latest exploit: the completion and grand opening of his much-talked about hotel, called Legend…Curio by Hilton. The edifice which is situated around the Murtala Muhammed International Airport, Lagos, is the first of its kind and it threw its doors open for business at the prestigious ExecuJet, the private jet lounge of Lagos International Airport, Lagos, some days ago. The hotel which features a private jet hangar and an exclusive immigrations and customs desk for private jet customers, joins the exclusive Curio Collection by Hilton, a collection of more than 60 one-of-a-kind hotels and resorts celebrated for their individuality and appeal to travellers seeking local and authentic experiences.
The Legend not only emerged as the first in its class in the Mainland and beyond, the owners truly went off the beaten track to give patrons a memorable time. The hospitality complex is beautiful with a great view, good food and excellent facilities for connoisseurs of luxury and elegance. First of its kind in Nigeria, the hotel features a flight support lounge that delivers the ultimate VIP welcome experience for the arrival of passengers and hotel guests.
The lounge provides quick grab and go style catering, clean and fresh changing facilities and is perfect for high-profile meetings. All of this combines to revolutionize travelling from the often stressful experience it is, to a stress-free, upscale experience for the hotel's patrons: picture stepping out of a jet and a few steps later you're in the restaurant or straight to your room. The hotel indeed lives up to its legendary name; moving about its picturesque expanse, you just might get lost in its dazzle of decor and tasteful ornamentation.
One influential patron of the hotel noted that he expected nothing less from its founder; Sam, a highly successful magnate with the Midas touch, who has been around for some time. He's an authority in the aviation sector and a very close friend of Africa's richest billionaire, Aliko Dangote.
VIPs at the opening included Africa's richest man, Alhaji Aliko Dangote; Nigeria's Minister of State for Aviation, Hadi Sirika; Chief Executive of Oando, Wale Tinubu; CEO, Access Bank, Herbert Wigwe; Chairman, BUA Group, Abdul Samad Rabiu among others came to celebrate with Chris Nassetta (Chief Executive Officer of Hilton) and Sam Iwuajoku (Director of Quits Hospitality Limited, the owners of the property).