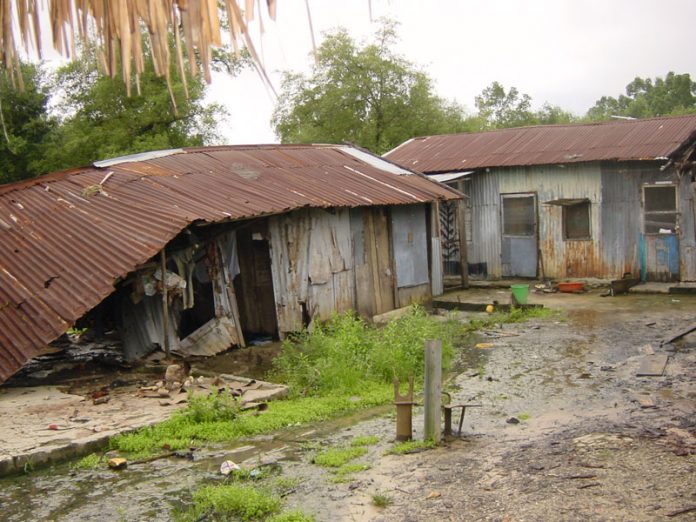 By Sylvester Idowu in Warri

The people of Udu kingdom in Udu Local Government Area of Delta State has given a 14-day ultimatum to Nigerian Petroleum Development Company (NPDC) to construct a flow station at Emadadja, Ogbe Udu or Ubogo or face shutdown of all oil wells in the area.
Udu is one of the foremost producers of oil and gas in the country but is neglected by stakeholders with the natural resources drilled in the area and piped to Utorogun community in the neighbouring Ughelli South Local Government Area of the state.
Thousands of indigenes of Udu yesterday stormed Udu Local Government Area headquarters, Ovwian Divisional Police Station and Delta Broadcasting Service (DBS) to protest their anger over the neglect of the kingdom by NPDC, a subsidiary of Nigerian National Petroleum Corporation (NNPC).
President of Union of Udu Youth (Ighele Re' Udu), Comrade Sunday Subi, told the Vice Chairman of the local government that the protest was a result of breach of agreement by NPDC with the community.
He said NPDC refused to construct a flow station despite two parcels of land made available but preferred to drill the community oil and pipe to neighbouring Utorogun community in another local government area.
"It is highly iniquitous when oil drilled in Udu are piped to Utorogun and not counted as part of Udu quantum but rather counted for Ughelli South, a neighboring local government area to Udu, unarguably, this is great injustice and tantamount to robbing Peter to pay Paul," he lamented.
Comrade Subi explained that Udu, as peace loving people, had engaged the management of NPDC and other relevant agencies, through dialogue and correspondences, on construction of a flow station in the kingdom but that the oil company reneged on agreements.
"It came to us as a rude shock after formal conclusion with the management team of NPDC and two parcels of land earmarked to construct a flow station at either Emadadja, Ogbe Udu or Ubogo to take care of the OMLs in the kingdom when the oil from the recently drilled wells of Abura field (OML 65) is now being piped to Utorogun flow stationagainst the collective will of and aspiration of Udu people.
"We the youths of this kingdom make bold to say that we will resist
this callous, insensitive and wicked act of NPDC to the letter, if
they breach a gentlemanly agreement reached with the kingdom", he
said.
Comrade Subi warned that the peaceful disposition of the people of the
kingdom should not be misconstrued to be act of cowardice and demanded
that all relevant agencies should act decisively and do the needful
within 14 days or be forced to shut down all oil facilities in the
area.
He also complained about the inclusion of the kingdom in the newly
created police area command headquarters in Burutu which is about six
hours journey as against that of Ughelli or Warri which were 30
minutes trip away.