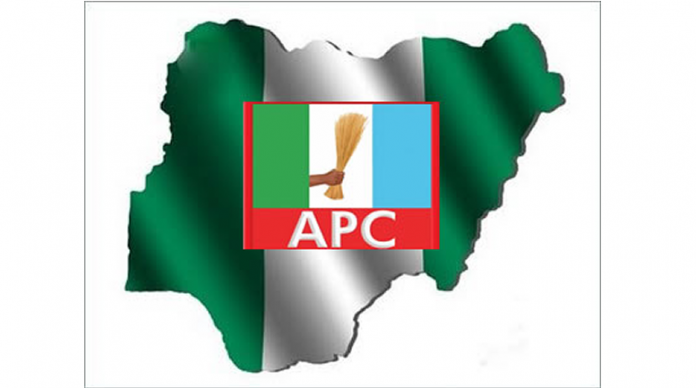 By Onyebuchi Ezigbo in Abuja

Former president of the National Association of Nigerian Students and senatorial aspirant, Daniel Onjeh has cautioned that the electoral chances of All Progressives Congress (APC) may be badly hurt if the party failed to quickly resolve the primary election crisis ravaging its state chapters.
The APC aspirant who addressed journalists at the party's national secretariat in Abuja on Friday, said contrary to insinuations in the media, the former Vice President, Atiku Abubakar posed no threat to the reelection bid of President Muhammadu Buhari.
 Onjeh who complained of being shortchanged at the recent party primary election in the Benue State, however, advised the leadership of the APC to work hard to reconcile aggrieved members so that the chances of the party would not be affected by the spill-over of the primary election crisis.
The former student Unionist said that he expected the appeal panel set up by the party to do what was right and just so as to bring back members to forge a common front ahead of the 2019 general elections.
Onjeh who dismissed the endorsements recieved by the candidate of the main opposition party, Atiku Abubakar from two former Presidents, Olusegun Obasanjo and Ibrahim Babangida as well as Christian and Muslim clerics, said that President Buhari had done enough to earn him a second term.
He said that the former presidents were ganging up against President Buhari because they would all be made to account for their ill-gottcn wealth if he was re-elected.
"The same Obasanjo who gushed over Atiku a couple of days ago, is the same person who wrote in the second volume of his hagiography, My Watch: Why I Did Not Let Atiku Succeed Me as President," he said.
When asked to juxtapose the alleged cases of corruption during the past PDP administration with similar scandals witnessed in the last three and half years of President Buhari's administration, Onjeh said the president had tried to deal with any such acts even if slowly.
Onjeh said: "Atiku is not a threat to President Buhari's chances of re-election in 2019. While Buhari is lionised as an epitome of integrity, transparency, and accountability, qualities which informed his adoption by the African Union as the continent's anticorruption champion, Alhaji Abubakar, a former deputy controller general of the then exceedingly corrupt Nigeria Customs Service (NCS), a man whose source of stupendous wealth is a mystery hidden in a Pandora's box of riddles, has been mentioned in tales of corruption, shady and underhand deals."