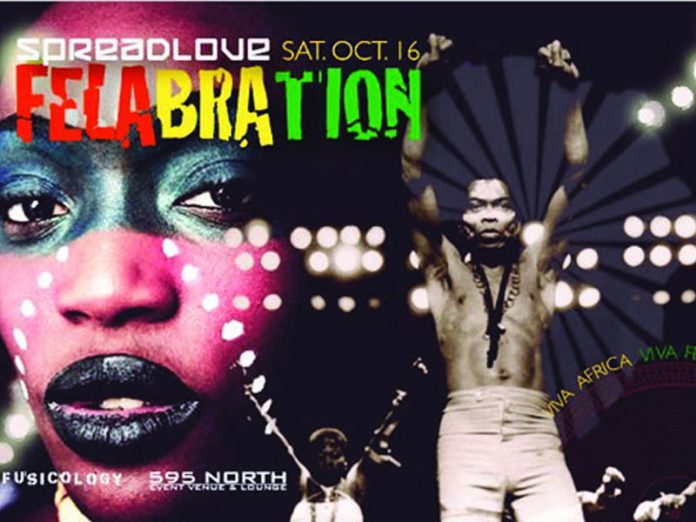 Vanessa Obioha
As the Afrobeat denizens gear up for another week of Felabration – the weeklong festivity to mark the posthumous birthday of the Afrobeat legend, Fela Anikulapo-Kuti – Legend Extra Stout is taking things a notch higher. The brand will be bringing the New Afrika Shrine and every other location in Lagos where people will gather not only to celebrate another edition of Felabration but Fela's 80th birthday, alive with excitement and its unique bitter tasting stout. For Legend, this is more than just an event sponsorship but an expression of the brand's DNA and core values, which includes, authenticity, courage and freedom. Felabration provides the perfect opportunity for the brand to connect with young vibrant Nigerians who believe and have the courage to express themselves.
From October 15 to 21, fans will have the privilege to enjoy the rich taste of Legend Extra Stout as they celebrate afrobeat and reminisce the stories Fela told in his days and how they are still relevant in today's world.
Felabration was initiated by Yeni Kuti, Fela's first child, in 1998, a year after his death, to get the world closer to the Fela spirit. This annual music festival runs for a week with different events from the concert to the dance and symposium. As the years go by, the festival features a different theme and continues to grow with more licenses signed across the world by fans of Afrobeat and those who truly believe in who and what Fela stands for. In the week of Fela's birthday, fans will gather under the theme "Overtaking, Overtake", a line coined from the 1990 hit ODOO – Overtake Don Overtake Overtake.
Fans are expected in Lagos from around the world to honour the mark Fela made in the world music scene, as well as the inspiration he has given to younger talents coming out from Africa. In July, French President paid a visit to the Shrine to honour Fela, and there will be no surprise if he and other prominent persons like him join in the October celebrations, which will feature a symposium, debates, art exhibition, dance competition and a music concert.
Some of the acts who have performed at the music concert include Femi Kuti, Asa, King Sunny Ade, 2Baba, Lucky Dube, Nneka, Awilo Longomba, Lagbaja, Wizkid and Burna Boy.