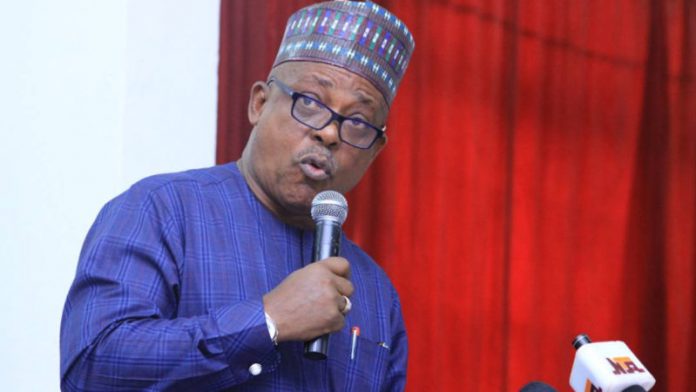 By Adedayo Akinwale in Abuja
The National Chairman of the Peoples Democratic Party (PDP), Prince Uche Secondus, has commended members of the party across the country and in diaspora for their support that made possible the conduct of a peaceful and transparent presidential primaries at the weekend in Port Hacourt, Rivers State.
Secondus said in a statement Monday by his media adviser, Ike Abonyi, that the pace setting convention was a clear demonstration that the rebranding and repositioning of the party with a view to regaining power was actually on course and in full gear.
He added that by that singular action, the party's journey to regaining power and ejecting the All Progressives Congress (APC) from office has begun well and only a matter of time.
The national chairman said that all the doomsday predictions that the party was going to emerge from its national convention swimming in crisis have been proved wrong as the party is not only more peaceful but more united and determined to execute the sole most important project of chasing out APC from the nation's political life.
According to him, "The support from members and non members to the reform agenda of the party that culminated in the successful primaries from ward to national levels shows clearly the determination of Nigerians to return PDP to power."
Secondus noted that this would not have been possible without the support of critical stakeholders working on the same page to realise this common goal.
"Special recognition must be made of those whose yeoman roles made it possible, all those who participated either as aspirants, or as facilitators and here, special mention must be made of the Chairman of the National Convention Committee, His Excellency Dr. Ifeanyi Okowa, and members of his committee," he said.
The national chairman also commended the Rivers State Governor Nyesom Wike and the government and people of the state for their exceptional service and contributions to the party and the successful hosting of the convention.