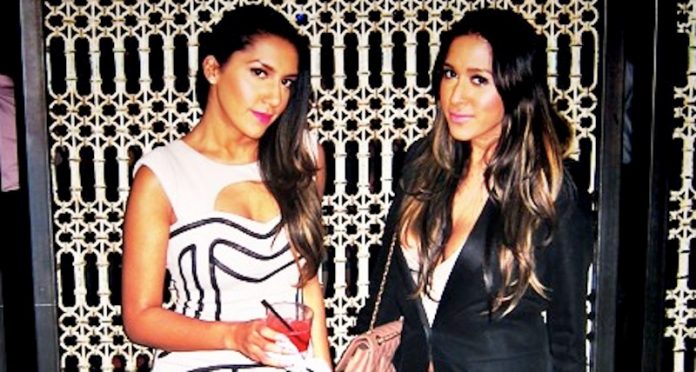 Tasha, Yuri, Jessica and Naomi are well acquainted with the fantasies of Nigeria's filthy rich. The American quartet does not loiter the busy boulevards and deserted street corners. Unlike the random ladies of easy virtue, they can't be found in the lounges of swanky hotels and high priced resorts. They are not defined by random imagery of discounted baseness neither are they relatable to fast fading photographs of squalid pleasure.
Their personalities are never framed dirtily in the minds of their teeming clients and even cut-throat rivals. They are hardly perfect symbols of the proverbial Polaroid prostitute. Their reputation precedes them. Like the Indian Matharoo sisters, Jyoti and Kiran, their notoriety becomes the object of passion and lust of Nigeria's rich, dandy husbands. Captains of industry and political bigwigs are falling over themselves to have a taste of the American ladies' pleasure trove.
The quartet is always willing to stretch boundaries and explore the extreme with their male clients as long as the latter are willing to pay exorbitantly. The pleasure they offer comes at a very steep price. Local billionaires cough outrageous sums of money, calculable in hundreds of thousands of dollars to enjoy the company and sexual skills of any of the quartet or a team from the group.
Thus like the Matharoo siblings, they are flown on private jets and transported in first-class cabin in commercial flights to the various venues of their sexual escapades with Nigeria's filthy rich magnates and husbands. Virtually all the rich guys in the country are dying to spend time with them. Little wonder their names strike fear into the hearts of many rich, married women and socialites in Nigeria's high society. Despite their established modus operandi and unsavory reputations, Nigerian men are willing to pay any amount to have these ladies. Many have been known to visit their Instagram pages to glance at their half-naked pictures and all. Unknowingly, they have destroyed so many homes.
A visit to the Southern Sun, Wheatbaker, Eko Signature, George Hotel and the Intercontinental will convince you. These are some of the places their rich clients lodge them prior to expensive bouts of guilty pleasure. Despite the depressing economic situation in the country, they spoil the ladies silly with dollars and material gifts acquired at prohibitive costs. The girls in turn flaunt their exploits and acquisitions on Instagram and other social media. They call their clients 'Sponsors.' These are indeed the best of times for international sex workers.