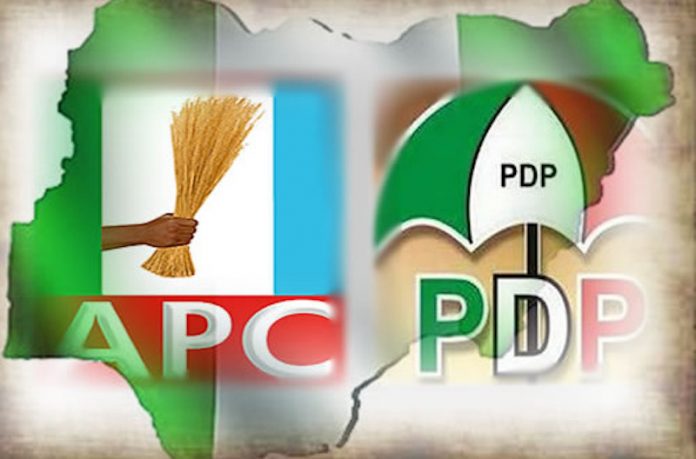 By David-Chyddy Eleke in Awka

The National Chairman of Independent Democrats, Chief Edozie Madu, has blasted the Peoples Democratic Party (PDP ) and the All Progressives Congress (APC) over the conflicts arising from their primary elections nationwide.
Edozie who spoke to journalists during their party's House of Assembly primary election in Anambra said that the duo of PDP and APC had forgotten that Nigerians were no longer fascinated about the so called big political parties, but were looking for political parties that would offer true leadership.
He said his party would present a candidate that would rival President Muhammadu Buhari in the 2019 presidential election, and that with the massive grassroots support they were mobilising, the party would put up a big fight.
"I am a presidential aspirant myself. We have two other aspirants who are gunning for our ticket, and I can tell you that in the next 48 hours, our presidential candidate would emerge, and we are going into the election as a team, with our eyes focused.
"The so called big parties are still basking in past glory, forgetting that Nigerians are no longer interested in big political parties, but in parties that would deliver result." 
He foreclosed chances of going into alliance with any other political party, or surrendering its platform to other political parties to use as a vehicle towards the election.
"Why will we go into alliance with other political parties? Their manifestos and ours are not the same. sometimes when I see parties going into alliance, I begin to wonder, because you can't fuse into a party that is different in ideology with you."
He however commended President Muhammadu Buhari for the work on Enugu/Onitsha expressway, saying that he is aware that the work was stalled by the rainy season, and that after the rainy season work would commence again.
"That is what the PDP government could not do in 16 years, yet we had people from the south east who held very high political positions."