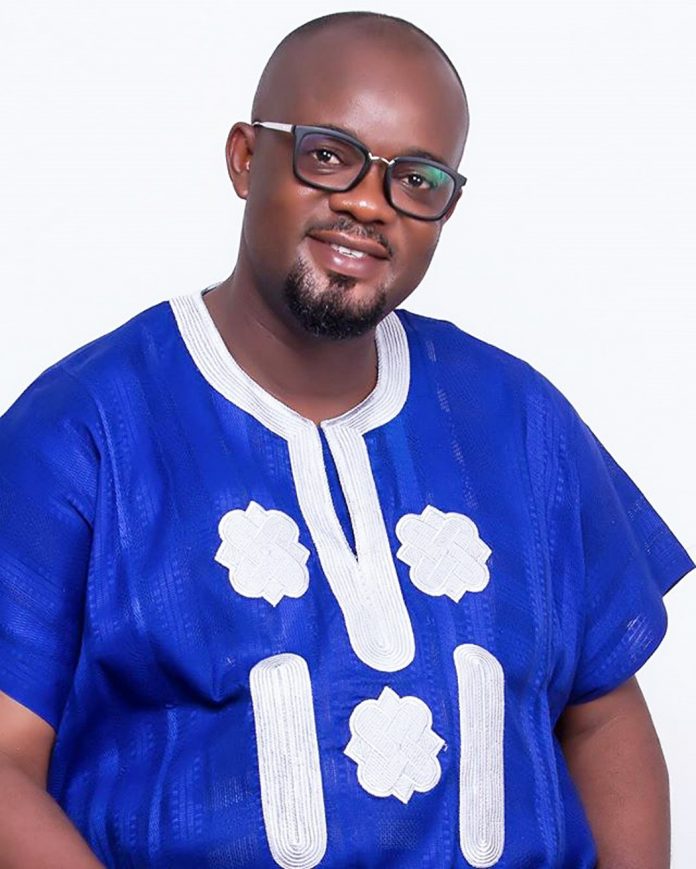 Charles Inojie remains a household name in the industry having, at all times, ranked amongst the best comic acts in Nigeria. Aside being very popular for his roles in movies, his face is synonymous with comedy and this has robbed off on his persona. His journey into klieg light appears interesting and could make a good Nollywood script, writes Ferdinand Ekechukwu
Life oftentimes throws up a phase or possibly, situation that could define your path and bring you face to face with fate. This is not strange as it is often based on the peculiarity of nature most often related to human. For though he needs little or no introduction based on the strength of his popularity in movies and on TV shows, star of the popular Mnet sitcom – The Johnsons – Charles Inojie fits in the precept above.
Mostly known for his comic roles, a blend of his trademarks as an actor, scriptwriter, movie producer and director for screen and stage plays, makes him the personality he is today. His story, following a chance encounter with one of Nigeria's literary icons, could make a good Nollywood script and one wonders why he has not deemed it fit for the screen. It goes that growing up in Ogun State with his father, a young Inojie had barely left secondary school in the early 90s with the intention to study law.
His relatively poor father would neither object nor make a career choice for the 'Jambite'. One of those days in the company of his literary minded friends as usual, had gone to a place called Writers Resort at Ijoko, in Ota, Ogun State. Owned by the late Professor Bode Osanyin of University of Lagos, the Resort would organise a monthly retreat and invite coterie of writers, poets, dramatists and literary critics.
So it happened that the guest reader for the month will read from his literary work be it a poem or play and thereafter would respond to questions from the gathering of mostly literary enthusiasts.
Fresh from secondary school, Inojie would make it to the literary gathering and with his other friends; assist the Resort with chores within the arena. Auspiciously, this particular month, the late Ogoni environmentalist and human rights activist, Ken Saro Wiwa would be the special guest at the Resort.
Shortly before that period, Bassey and Company, a popular soap opera written by Saro-Wiwa was already a rave on television coupled with his Ogoni struggle which was already trending on the international scene. Having been exposed to the works of the late titan, Inojie and his impressionably mindful friends were eager to meet with Saro Wiwa as he was in their view, large.
According to him, "Saro Wiwa was large and because we have read some of his plays, the enthusiasm to meet him was very high".
On that fateful Saturday evening, the late professor Osanyin had urged him and his friends to stage a short play for Wiwa. Initially, he had refused to be part of the play, preferring to do something different. Somehow, he was encouraged to be part of the short play. Immediately after the last scene was over, he ran backstage to hide, not knowing he had impressed the star guest. While he was hiding, he was asked to be invited back on stage.
To his utmost surprise, "Saro Wiwa singled me out and asked if I had acted before, I replied in the contrary. He asked what I was doing, I said I was a Jambite and wanted to read law. He asked if I had secured admission, I said I was waiting for my JAMB result. He then reasoned that it would take about eight to 12 months and he advised me to enroll for certificate programme that would last for 10 months. When we left, Malik (his journalist friend) and some of my friends encouraged me to do so.
"That was how I secured an admission to do certificate programme in Uniport. While doing the programme, I discovered I had only come face to face with my destiny. So, I did not spare any time to seek admission for a full time degree programme."
Eventually, he achieved his goal in 1993 after which he enrolled at the University of Port Harcourt where he graduated with a Bachelor's Degree in Dramatic and Theater Arts in 1999. Due to his comic roles, the actor revealed that he has a challenge with people taking him seriously.
As a result, people always laugh about everything he says without paying attention to the message he is trying to convey.
He said: "For me, comedy roles come very natural. And I dare say that comedy is my strongest forte. However, it has completely eroded the serious part of me. 
These days, even when I'm supposedly angry, people around me still find it funny. It is painful not to be taken seriously."
Well known for his 'pot-belly' posture, which he readily admits, that because of his character, has given his stomach a larger than life status.
Inojie believes he has given comedy a good face in the country; popular for his role in TV series, The Johnson's and this is an example of a top TV comedy series not just in Nigeria but in Africa. 
Nigerians really have a thing for slangs and the viral phrase 'Na Dem Dey Rush Us' has continued to trend for a while now. The real man behind the trending slang "Na Dem Dey Rush Us", at the 2018 AMVCA, Inoji gave the best performance for the night in less than 10 seconds at the awards ceremony and everyone couldn't stop talking about it.
In the session of revelry, during the awards after party, the actor who was at his fun best had shared some thoughts about the industry with this reporter. 
"The industry (Nollywood) has grown in leaps and bounds over the last couple of years and the result is obvious even to the most strident critic of our productions. 
Those who castigated our movies yesterday have turned Nollywood stars overnight. It is no more news that the Nigerian movie industry ranks second highest employer of labour, second only to government.
"Today, it is a thing of enormous pride to be associated with the industry. What more can one asks for? No doubt that there are still pockets of mushroom productions scattered here and there, but that is to be expected. 
In every great community, the good and the bad cohabit.  From Cannes to the Toronto International Film Festival (TIFF) Nollywood films have made very remarkable statements worthy of commendations."