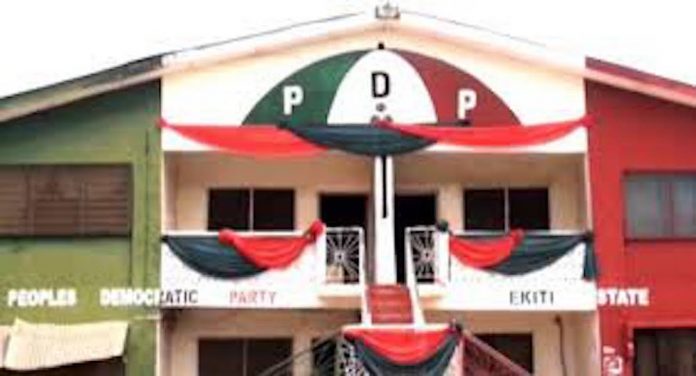 By Okon Bassey in Uyo

Official result of the Akwa Ibom State chapter of the Peoples Democratic Party (PDP) primaries for the State House of Assembly released Friday recorded upset as some incumbents who had aspired to return were subdued in the exercise.
The primaries conducted at various local government areas showed that 11 incumbents in the State House of Assembly were defeated in the primaries that were peacefully conducted.
While 11 members are not returning to the floor of the House as they lost in the party's primaries 14 incumbents have made the list of those returning.
However, the Speaker of the State House of Assembly from Nsit Ubium, Rt. Hon. Onofiok Luke won the party ticket to contest the House of Representatives election.
 The new candidates elected to replace their incumbents and local governments included Victor Ekwere (Mkpat Enin), Udeme Atong (Abak), Godwin Ekpo (Ibiono Ibom), Kufre Abasi Edidem (Itu), Charity Ido (Ukanafun), Asuquo Nnanna (Ikono), Anietie Ekah (Uyo), Otobong Bob (Nsit Ubium), Mfon Idung (Ika/Etim Ekpo), Esseh Umoh (Essien Udim), Okon Asuquo Frank (Mbo), Ifiok Udo (Nsit Ibom).
The 14 incumbents that won the tickets to fly the flag of their party in the forthcoming 2019 elections were the Deputy Speaker, Felicia Bassey (Okobo), Udo Kierian Akpan (Oruk Anam), Emmanuel Ekpenyong ( Ini), Nse Essien (Onna), Aniekan Uko (Ibesikpo), Aniekan Bassey (Uruan), Idongesit Ntekpere (IkotEkpene/Obot Akara).
Others were: Usoro Akpanusoh (Esit Eket/Ibeno), Asukwo Archibong (Urue Offong/Uruko), David Lawrence (Eket). Mark Esset (Nsit Atai), Aniefiok Dennis (Etinan), Uduak Ududoh (Ikot Abasi), Effiong Bassey (Oron Udung Uko).
Accepting the party's mandate they lauded the party for conducting peaceful, fair and transparent primaries for candidates to emerge and pledged to represent their state constituencies well if elected at the general elections.
They also called on their opponents who lost in the race to show understanding and support them so that PDP would have a total victory in the general
elections.