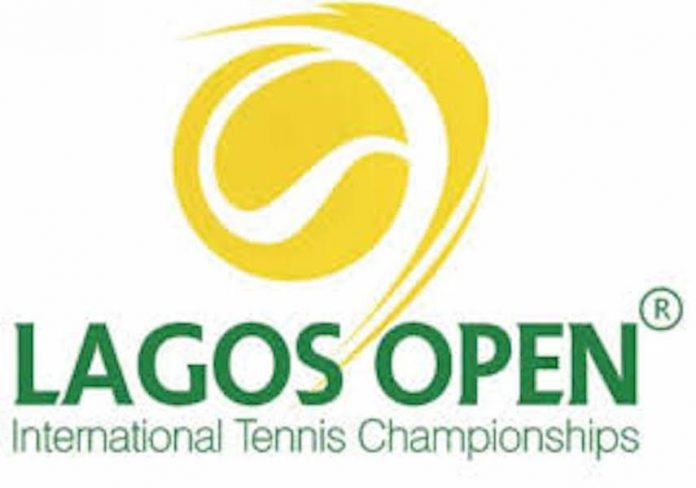 Foreign Embassies and High Commissions in Nigeria have been enjoined to mobilise support for their countries players in the ongoing Lagos Open Tennis Championship.
No fewer than 125 emerging tennis players from 47 countries of the world are competing in the Lagos Open Tennis at the Lagos Lawn Tennis Club, TBS, Onikan. A total package of $100,000 will be won by players(men, women and doubles) in the two-legged tournament. The first leg final will hold on Saturday, 6 October, 2018.
The Tournament Director Wale Oladunjoye said that supports from the embassies and High Commissions to these players will serve as morale boosters and motivations for these players as they compete in the International Tennis Federation (ITF) approved tournament in Lagos.
"We have players from at least 47 countries here playing at the Lagos Open, so nationals of these countries' embassies should come and support their own. We are appealing to the staff of the embassies to come with flags like you see in other sports competitions. We always have spectators from the Indian community in Lagos coming to watch their players. Last year, we have the Israelis in their numbers supporting the Israeli competitors. Even just clapping for the players can made a different because them will be motivated, " Oladunjoye said.
Speaking on the attitude of Nigerian players to their tennis career which has indeed affected their performance in the Lagos Open Tennis, formerly Governor's Cup Lagos Tennis since inception, Oladunjoye posited that " our youngsters need to do a lot to improve on the court. Take a case of Emmanuel Slyvester, before the commencement of the tournament, I spoke to Slyvester and I just told him few hours ago that we need to talk. We need to psych these players up. There are something they don't even need now. They are carrying bags they don't need.
"Mentoring is very important to their career development. Every individual must have a mentor. If you remember when a young man that stood like a father to Mike Tyson passed on, he started having problems. You must have mentor who are different from your biological parents. These are people that you look up to.
"These young boys and girls need to have such mentors. We have seen a lot  of them not yet at their best but they started feeling like they've arrived doing all sort if things that you shouldn't expect from them. These things actually weigh them down. Even their eating habits is wrong. I see a lot of them here and they just behave as they like. You can't go on the court bouncing up and down when you have eaten something heavy, you can't play. You see their results, they are losing 6-0,6-0, if there is something worse than that, they will get it.
"But you can blame them totally because there is a disconnect from the take off of their tennis careers. Some of them got into tennis by accident and you know tennis is elitist and you must have gotten there properly. You must have be able to return a service perfectly before the age of five to make you a Grand Slam champion. All these you must have seen in champions, check their records. Do we have that here? We have to look at this and actively work at it"