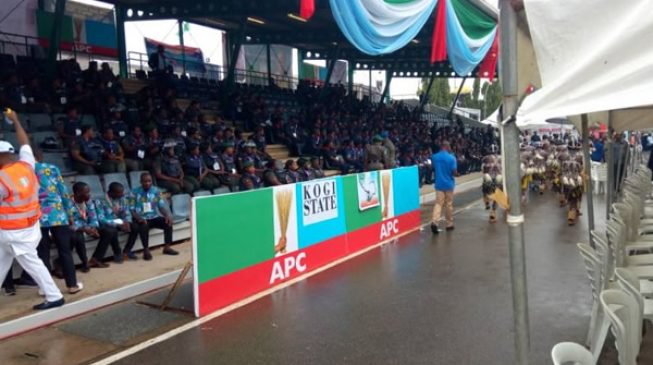 By  Hammed Shittu in Ilorin

Barring any last minute change, the All Progressives Congress (APC) will adopt direct method in the primaries that will be held between today (Friday) and tomorrow.
 The state primaries of the party had been shifted severally over what the party described as logistical reasons. 
Aspirants jostling for various positions in the state have opted for the direct primary and it was subsequently acceded to by the national leadership of the party. 
The Senate and House of Representatives primary elections will take place today (Friday), while governorship and House of Assembly primary has been slated for tomorrow.
Speaking at the stakeholders' meeting in Ilorin, yesterday, the  chairman of the eight-man electoral panel from Abuja,  Chief Iyiola Oladokun, called on the  aspirants to cooperate with the panel. 
Oladokun, who is the former deputy governor of Oyo state, conceded that panel's assignment was herculean, adding that "we are craving for the cooperation and support of all the aspirants and executives of the party in the state. 
"We are praying that the people that will emerge as candidates will lead the party to greater success at the 2019 elections. We urge our aspirants to direct their agents to carry out the assignment according
to the rule. They asked to work for not only their principals' interest but for the party's.
"After this meeting we are going to meet with the electoral officers and agents to deliberate on the goals set before us as a contest is not a fight. We are also going to meet with security agents to solicit for their assistance for a peaceful exercise."
In his brief remark, the leader of the APC in the state and Minister of Information and Culture, Alhaji  Lai Mohammed hailed the perseverance of the aspirants, attributing the delay in the conduct of the primaries to logistics.
Alhaji Mohammed however, said the numerous campaigns and jingles embarked upon by the aspirants had not only popularized APC, they have taken the party to every nook and cranny of the state.