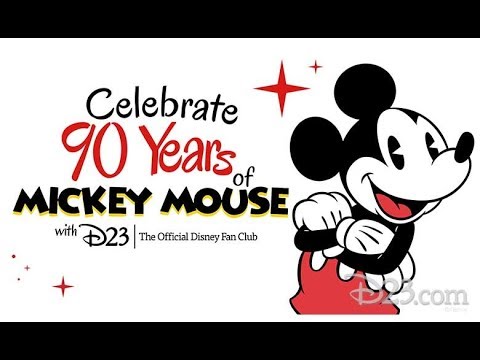 By Vanessa Obioha
In honour of the Disney historic character Mickey Mouse, Disney Africa is launching 'Mickey the True Original' campaign. The campaign will celebrate the heritage, personality and status of Mickey Mouse which will mark its 90th anniversary on November 18.
In commemoration of this milestone, a series of celebrations will be taking place this year all over the world.
The campaign will come to life with engaging content and events that embrace Mickey's impact on the past, present and future. Local festivities kick off this month, leading up to Mickey's 90th anniversary. Later this year, Mickey's 90th Spectacular, a two-hour prime-time special, will be screened on M-Net 101. It will feature star-studded musical performances, moving tributes and never-before-seen short films. Superstars from music, film and television will join the birthday fun for the internationally beloved character.
In addition, there will be special programming on Mickey's birthday across Disney Channel (DStv, Channel 303),Disney XD (DStv, Channel 304) and Disney Junior (DStv, Channel 309, GOtv channel 60).
"Binding generations together more than any other animated character, Mickey Mouse is the 'True Original', who reminds people of all ages of the benefits of laughter, optimism and hope. With his universal appeal and ability to emotionally connect with generations all over the world, no other character quite occupies a similar space in the hearts and minds of a global fan base and we are thrilled to be sharing these festivities." said Christine Service, Senior Vice President and Country Manager of The Walt Disney Company Africa.
Mickey's birthday is celebrated in honour of the release of his first theatrical film, Steamboat Willie on November 18, 1928 at the Colony Theatre in New York City. Since then, he has starred in more than 100 cartoons and can currently be seen on Disney Channel (DStv, Channel 303) in the Mickey Mouse cartoon series and on Disney Junior (DStv, Channel 309 and GOtv, Channel 60) in Mickey and the Roadster Racers.