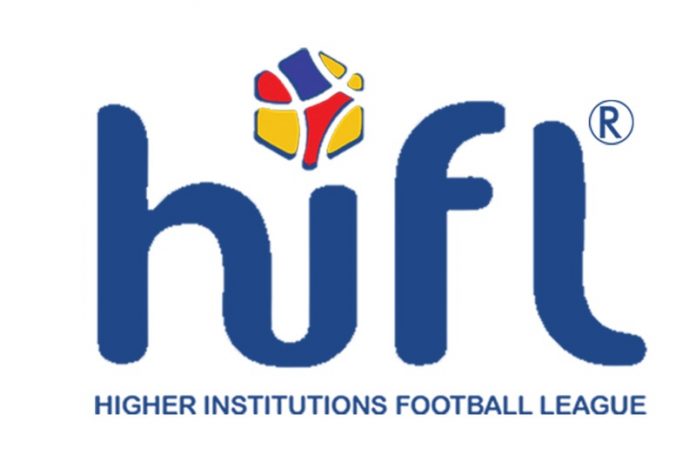 Unilorin Warriors secured a comfortable first leg win at home against UNICAL Malabites in the first round of semi-final matches of the 2018 Higher Institutions Football League (HiFL®).Unilorin Warriors striker, Kabir Akanbi scored the only goal in the 55th minute to put the home team in good standing for the second leg in Calabar.
The Unilorin Warriors showed early glimpses of flash touches on the ball and dictated the play for some minutes. However, as soon as the UNICAL Malabites settled in to play the game, the contest became more intense as both teams did all they could to outplay each other. KabirAkanbi's brilliant effort defined the game as the boys from Calabar could not get the needed equalizer and would wait till the second leg in two weeks' time to give a better account of themselves.
At another venue in Ife, OAU Giants, showed class at home against the Tillers from Makurdi, as they defeated the team by five goals to three in what could be described as one of the most exciting fixtures of the tournament. Seyi James gave the giants an early 8th minute lead with a superb strike before Ogbole Emmanuel, equalized for the UAM Tillers in the 15th minute.
The game tensed up in the first half with the two teams giving a brilliant account of themselves.OAU Giants Toba James converted a kick from the penalty spot in the 40th minute before leading HiFL goalscorer Ebuka David equalized for the visitors with a penalty kick also to close out the first half in the 45th minute.
UAM Tillers continued to mount pressure on the home team and it did not take too long for Ebuka to record a brace in the 61st minute of the second half. However, the joy of the visiting team was short lived as OAU Giants were awarded another penalty, which Toba James converted in the 66th minute.
OAU Giants and HiFL 2018 awesome revelation, Kehinde Oripelaye put the home team ahead in the 84th minute with an amazing strike to make the scores 4:3. However, the visiting team were awarded a red card after Shaibu Benjamin fouled OAU forward Toba James, before the Home team took advantage of the visiting team's deficiency to seal their victory with a late strike from Toba James to give the home team a comfortable 5:3 win.
The second leg of the semi-finals is scheduled for the 17th of October 2018.
The HIFL is organised by Pace Sports and Entertainment Marketing in partnership with the Nigerian Universities Games Association (NUGA).